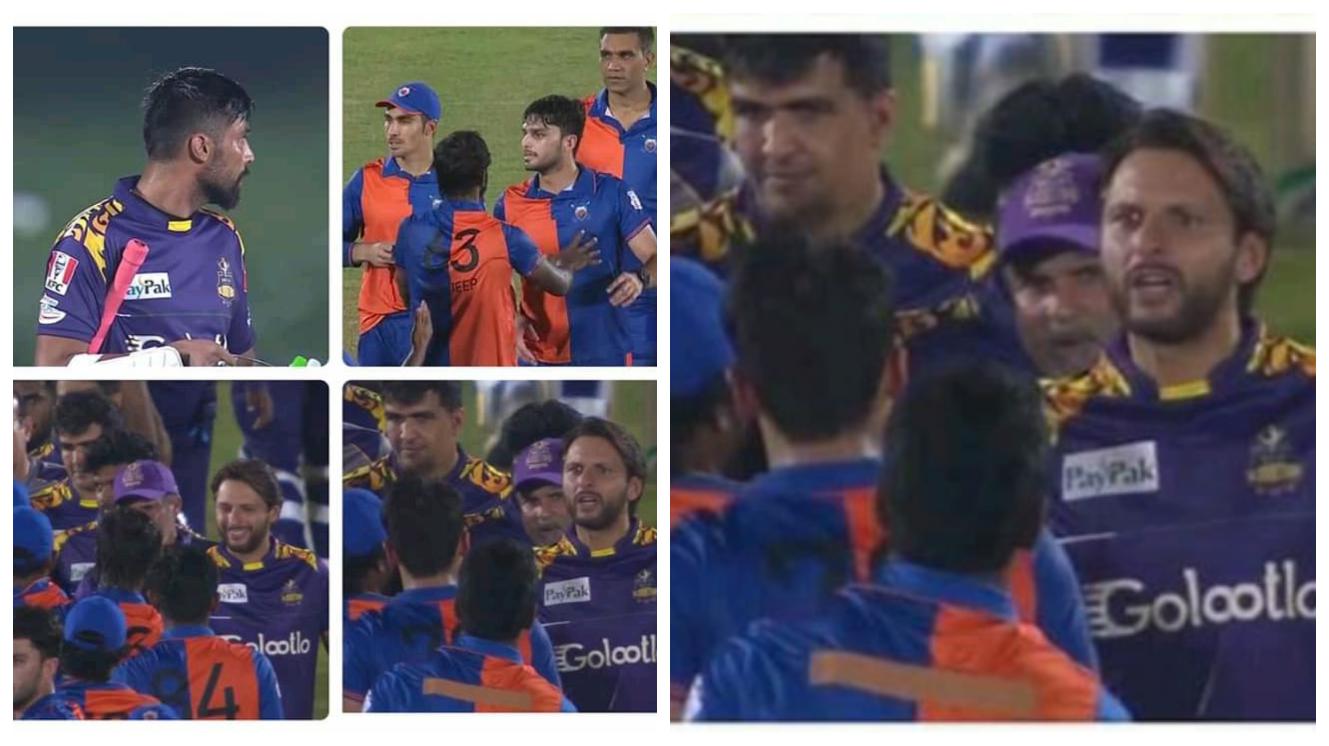 Afghanistan pacer Naveen-ul-Haq has hinted of disrespectful behaviour from Pakistan cricketer Mohammad Amir during the Lanka Premier League (LPL) 2020 cricket tournament underway in Sri Lanka.
Naveen and Amir were seen engaged in a heated argument during the sixth match of the LPL, in which the Kandy Tuskers defeated Galle Gladiators by 25 runs on Monday (30).
Former Pakistan Skipper Shahid Afridi was thereafter seen getting involved by questioning Naveen on the incident, when players were shaking hands at the end of the game.
The following day, Afridi clarified that he had only advised Naveen to respect the game and to not indulge in abusive language.
"My advise to the young player was simple, play the game and don't indulge in abusive talk. I have friends in Afghanistan team and we have very cordial relations. Respect for teammates and opponents is the basic spirit of the game," Afridi had tweeted yesterday (01).
Responding to Afridi's Tweet, Afghan cricketer Naveen Ul-Haq hinted that the exchange of words with Amir had occurred due to insults hurled at his nation and people by the latter.
"Always ready to take advice and give respect, Cricket is a gentleman's game, but if someone says you all are under our feet and will stay there, then he is not only talking about me but also talking about my people," Naveen tweeted today.
The exchange of words between the Afghan pacer and the Pakistani cricketers caught the attention of social media users, since the incident. (NewsWire)
Always ready to take advice and give respect,Cricket is a gentleman's game but if someone says you all are under our feet and will stay their then he is not only talking about me but also talking abt my ppl. #give #respect #take #respect

— Naveen ul haq (@imnaveenulhaq) December 1, 2020