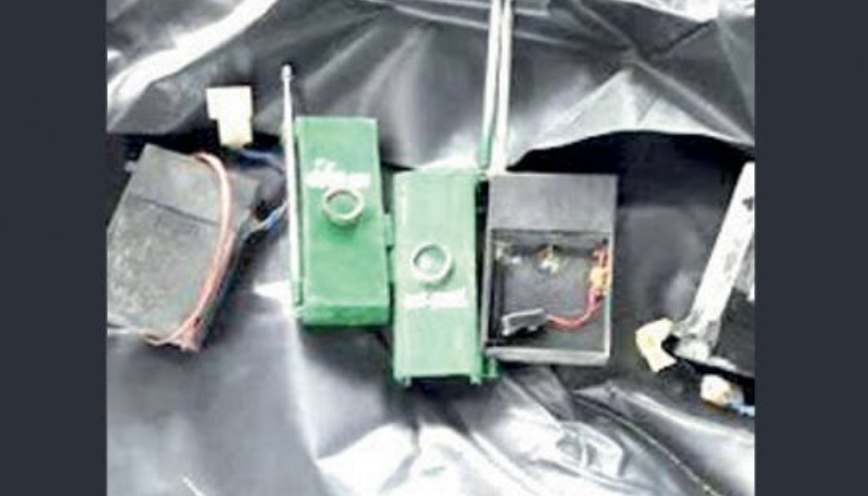 Police investigations have revealed that a couple that was arrested with a claymore mine in Paranthan in the Kilinochchi district were colluding to stage attacks in the North and East, State Newspaper Daily News reported.
The suspects were arrested with the mine by Police and Army personnel while travelling along with their child from Jaffna to Kandy on Wednesday (02).
The woman, who is a former LTTE member, along with her husband had concealed the mine among a stock of carpets.
According to the Daily News, intelligence reports had revealed that a LTTE network operating from Switzerland was planning to launch terrorist attacks in Sri Lanka.
Investigations have uncovered that the LTTE network is preparing to carry out claymore attacks on two targets in the North and East.
The attacks are reported to be planned from Switzerland by members linked to a LTTE cadre who was killed in an army attack in the Nedunkerni jungle on April 14, 2014, Daily News report added.
The couple arrested in Paranthan are said to have lived close to the deceased LTTE member's mother's house in Aiyakachchi, Panikkachchi.
The foreign LTTE network had deposited money in the female suspect's account instructing her to deliver the claymore mine weighing 1.8kgs to the East and she had received the bomb from a motorcyclist.
Security personnel have commenced operations to search for explosives close to the suspects residence in Jaffna and other locations following information uncovered during interrogations of the couple. (NewsWire)