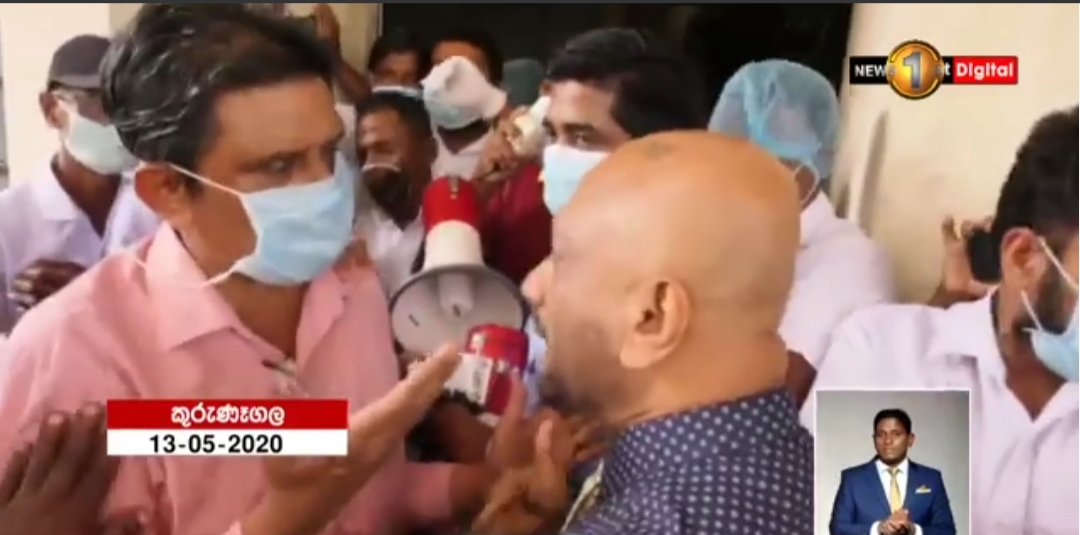 Government Medical Officers' Association (GMOA) has written to Director General of Health Services Dr. Anil Jasinghe yet again, requesting him to take necessary action against former Director of Kurunegala Teaching Hospital (KTH) Dr. Sarath Weerabandara. This request was prompted after the workers of KTH went onto lock him down and hoot at him today at KTH premises, in protest of him continuing to act in the position of hospital director despite being transferred to the Ministry of Health a week ago.
The GMOA has also reminded Dr. Jasinghe to launch an inquiry against the allegations hurled at Dr. Weerabandara, and to transfer him immediately in line with the law until such inquiry is over.
While requesting to transfer Covid-19 patients to a different hospital in the best interest of them as the crisis at KTH is on the rise, the GMOA has also requested Dr. Jasinghe to present correct facts to the Election Commission (EC) with regard to Dr. Weerabandara. The GMOA also accuses that, due to Dr. Jasinghe's failure to report correct facts to the EC, they have taken a unilateral decision based on the information provided by Dr. Weerabandara alone.
Dr. Weerabandara says his transfer order is illegal. He says health ministry has no power to transfer individuals during elections.
Dr. Weerabandara was in the limelight during the controversial saga surrounding Dr. Shafi Sihabdeen last year.
Video – Newsfirst 👇