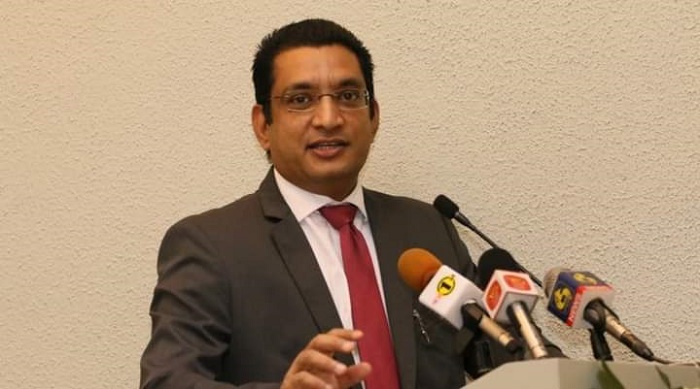 Newly-appointed Minister of Justice President's Counsel Ali Sabry today vowed to hunt down until the very last man found to be involved in the Easter Sunday terror attacks in April 2019.
Addressing the media today, Minister Sabry said those found to be involved in the terror attacks will be produced in court and punished.
No one is more sincere than me from the Muslim Community to eliminate extremists, as Muslims cannot live in peace until the extremists and terrorists are eliminated.
As measures are taken for all communities to live in harmony, some individuals create division within the people via statements on social media, thus sabotaging the efforts of the Government, he said.
Minister Ali Sabry further said that he can assure the Government will not allow another incident such as the Easter Sunday terror attacks or any incident against the country or disrupting its peace to ever take place in the future.
"I took oaths as the Minister of Justice of Sri Lanka, and not for any particular race or community', he added. (Newswire)
Institutions under the purview of Justice Minister Ali Sabry