On the 07 of September 2020, Footsteps Preschool Dehiwala will be celebrating their first year anniversary with students, parents and staff. Stalwarts in the educational sphere, Mrs. Razana Muzni (Principal), and Mrs. Fazra Irfan (Center Manager) on their return from the UAE had a different teaching style in mind with a vision of a Preschool that emphases completely on each child's individual requirements and abilities. When we met Mrs. Razana Muzni during our visit to the Preschool, she had the following to say-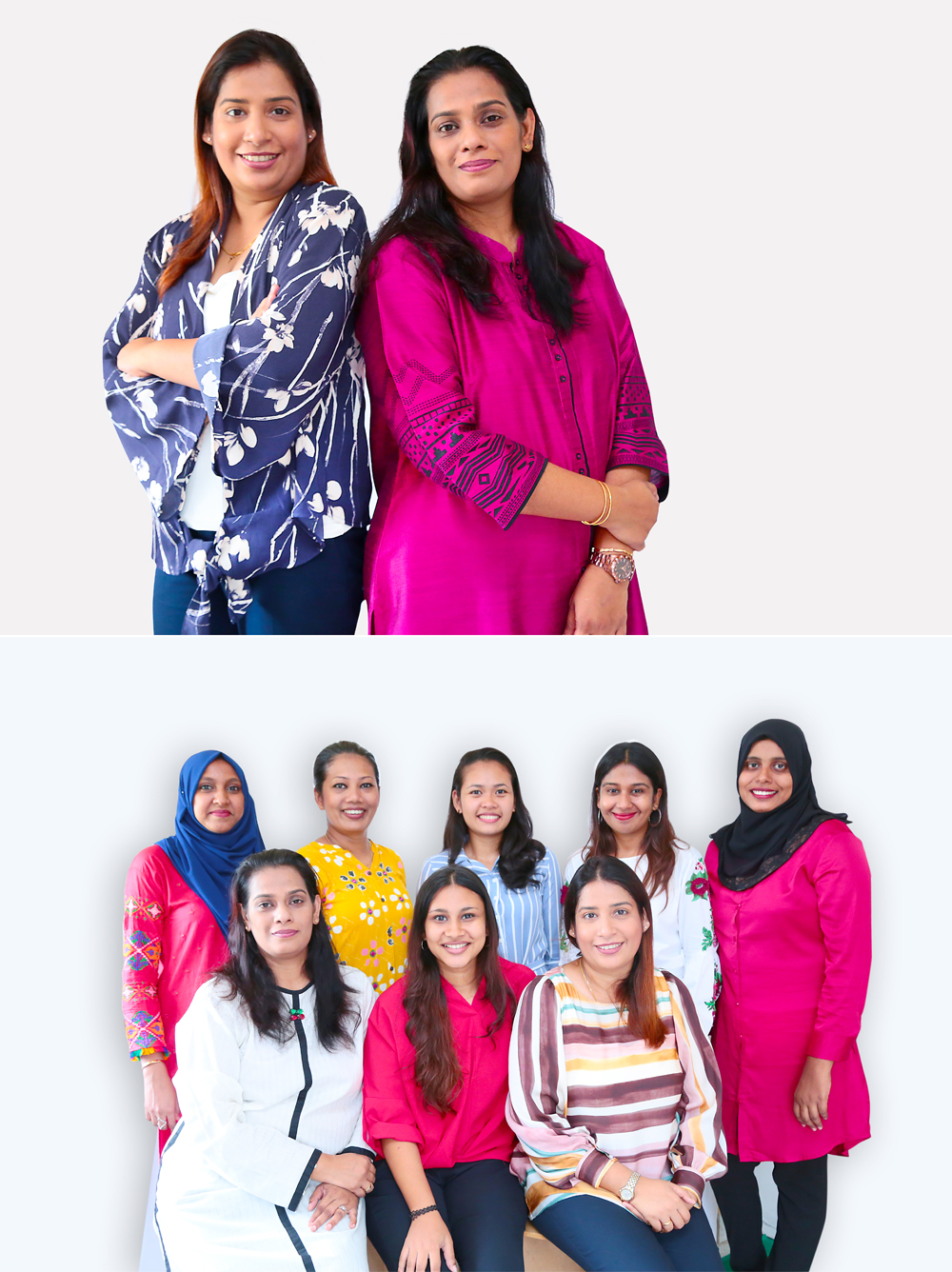 Q) Can you share on how the first year has been?
A) It has been a successful as well as a challenging year. Our success has been largely due to the confidence the Parents had in us. Our roll call now stands at 45, much higher than we anticipated. The testimonials made by Parents in introducing our services is heartwarming. Some of the highlights during the year are-
• Appointed by WSO2 Sri Lanka to manage their staff' crèche on the basis of our expertise.
• Approached by other Preschool's for collaboration this is currently under discussion.
• Approached by leading organizations to handle their crèche's.
The challenge was the inevitable COVID 19. The preschool was closed for a period of three months which impeded many of our planned activities. In the interim, we were one of the first to engage the students and parents with interactive virtual lessons. Study packs were personally delivered to every student. We also conducted webinars with health and educational specialists as a part of the curriculum. The school was reopened following the guidelines issued by the MOH.
As a happy and solemn occasion, we will be sponsoring two underprivileged children's education of an outstation school.
We will continue to do our best as always and most importantly share beautiful memories with our bright and happy students.
Q) You have been consistent on your virtual learning platform. What are your next steps?
A)We apply a unique blend of online and offline methods. As any crisis is also a prospect, we exploited the opportunity in harnessing the online platform. We were amazed by the request made by Sri Lankans living overseas and natives to avail these sessions. We have students from UAE, Qatar, Saudi Arabia, Singapore, Australia and Maldives registering with us.
Our next step is to continue the platform with add-ons. This is international virtual presence for Footsteps Preschool.
Q) What is unique about your curriculum?
A) The Early Years Foundation Stage (EYFS) framework supports an integrated approach to early learning and care. It covers the 7 areas of learning and ensures that children learn, develop, kept healthy, safe and happy. Alongside, we prepare them to be lifelong independent learners.
Q) Could you tell us more about your expertise?
A) My partner and I are Early Years qualified educators with combined teaching experience of 40 years in Sri Lanka and the UAE. We were privileged to have worked for the prestigious GEMS Education for over a decade as educators and Team Leaders. We acquired extensive training on modern methodologies of teaching and our objective was to give back to our motherland from the experiences gained by facilitating young minds of multiple nationalities. From Day One, we never thought of competition as it shouldn't be in education. We were and we are open to share our experiences.
Q) Your thoughts on competition is interesting. Any opinions?
A) Every Preschool must have their own set of standards. That's what makes everyone different. Awkwardly, few local Preschools have plagiarized our content. Our expertise is a practical skill that can ripen and mature only by applying it in practice.
Q) Any plans for expansion?
A) It's a furtive. Currently, it is the collaboration locally and expanding our virtual presence globally.
Q) Could you tell us more about your team?
A) We call this the A team! You can have all the expertise and strategies, but without the team we are nothing. From the support staff to the administration, we work hard and play harder. We are fortunate to have former national cricketer Mr. Farveez Maharoof and Mrs. Hasna Maharoof as our ambassadors.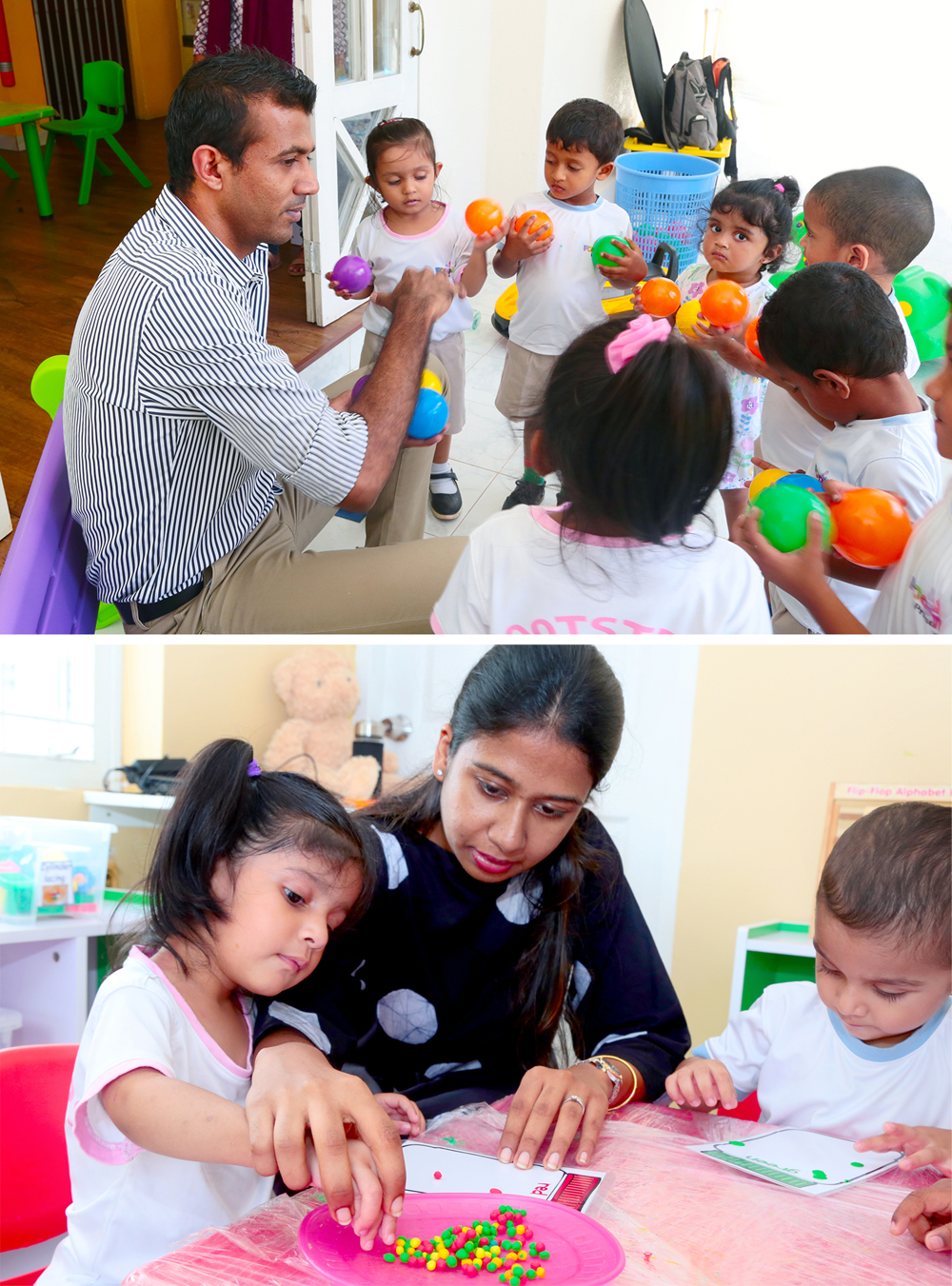 Q) Your final thoughts?
A) We cannot spell SUCCESS without U. Our humble thanks to everyone from day one. The parents for their perpetual support, our Landlord and neighbors for their understanding, our immediate & extended members of our families for their help, past national cricketers for their endorsements, Food Affairs for the catering and organizing of events, quickfilms.lk for the photography / videography and our circle of friends in Sri Lanka and overseas for their support.
We also sincerely thank the government officials of the Dehiwala Municipality, Mast. Mahir (The Little Biologist), Mr. Julian Bolling, Mrs. Harshini Jayakody and their team at NCC, Dentist Dr. Ayesha Thajudeen, Educationist Ms. Cassie Cullerverhouse, Clinical Psychologist Mrs. Oshadee De Silva and Shazly Jiffry from Business.com for patronizing our call.