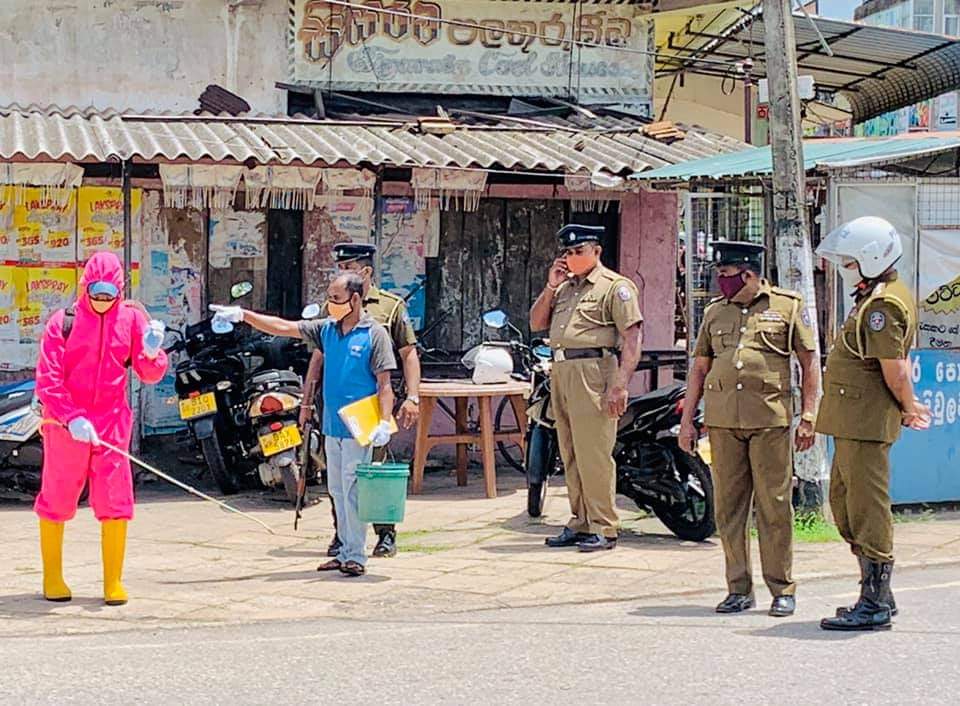 The Ministry of Health will conduct more PCR tests today on those placed in quarantine following the detection of a woman with COVID – 19 in Divulapitiya.
Head of the National Centre for the Prevention of COVID – 19 Commander of the Army Lieutenant General Shavendra Silva said the source of the outbreak in the Gampaha district will be uncovered today through the results of the PCR tests.
Information obtained from the woman, who is a supervisor at an apparel manufacturing factory in Minuwangoda, reveals a group of employees at the factory were reportedly seen with symptoms of illnesses including a cough, over the last few days.
PCR tests were conducted yesterday on nearly 150 individuals who had come into contact with the infected woman and the results are due this afternoon.
Army Commander Shavendra Silva further said PCR tests will be conducted on another 1400 employees of the apparel factory today and tomorrow.
Information has also been revealed that individuals from various areas had visited the employees of the apparel manufacturing factory over the last few days.
Lieutenant General Shavendra Silva said the next 72 hours is critical to monitor and ascertain if those who had visited the apparel factory employees had contracted the virus or not.
Individuals who had visited Minuwangoda, Divulapitiya and Veyangoda over the past 07 days and are experiencing health issues, have been requested to immediately consult a doctor, he said.
The Army Commander further called on the public to strictly adhere to health guidelines, such as wearing face masks, and to only step outdoors for essential needs and to report to work.
Meanwhile, President of the Public Health Inspector's Association Upul Rohana said that 150 persons have been placed in quarantine in Divulapitiya as of this morning.
He said 17 school children who had come into contact with the infected woman's daughter who had also tested positive for COVID-19 have also been placed in quarantine.
Another 600 people from Minuwangoda have also been placed in quarantine following the outbreak, Upul Rohana added. (NewsWire)