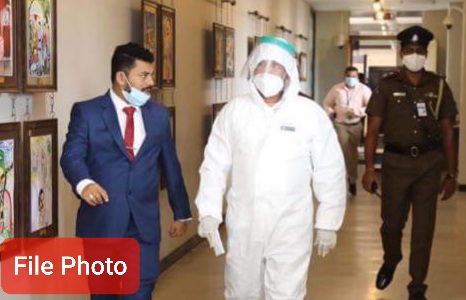 The Fort Magistrate today rejected the bail application submitted by All Ceylon Makkal Congress MP Rishard Bathitheen and two others who were remanded on charges of misappropriation of state funds.
Fort Magistrate Priyantha Liyanage instead further remanded Bathiudeen till the 10th of November.
The verdict was issued when the case was taken up for hearing at the Fort Magistrate's Court today.
MP Bathiudeen was arrested for misusing state funds to transport internally displaced persons in 222 buses from Puttalam to Mannar to vote in the 2019 Presidential election.
Initially, Bathiudeen's accountant Alagarathanam Moranjan was arrested for overlooking the project to transport the IDPs.
An officer attached to Bathiudeen's security detail who helped him evade arrest was also taken into Police custody.
07 other suspectsl, including a doctor, were later arrested on charges of providing refuge and aiding Bathiudeen to evade arrest. (NewsWire)