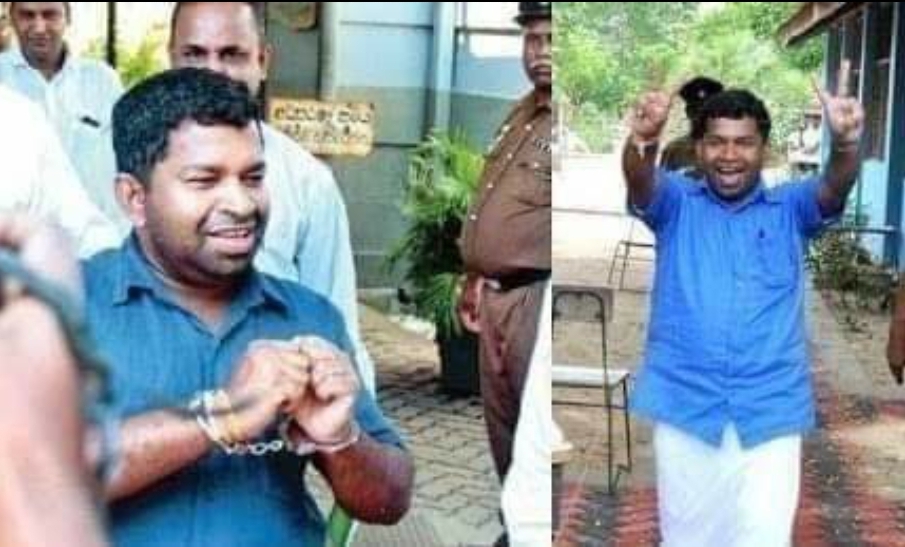 Tamil Makkal Viduthalai Puligal Party leader and Batticaloa District Parliamentarian Sivanesathurai Chandrakanthan alias Pillayan was released on bail today.
MP Pillayan was released on bail by the Batticaloa Court.
The MP was imprisoned in connection to the murder of former Batticaloa District Parliamentarian Joseph Pararajasingam at St. Mary's Cathedral, Puliyantivu, Batticaloa during Christmas Mass in 2005.
He was remanded along with former Eastern Provincial Councilor Edvin Silwa Krishnananthraja, Kanaganayagam alias Gajan Mama, Army Intelligent Officer M. Kaleel and former Army Officer Mathusinghe alias Vinoth.
Pillayan was elected as a member of the 9th Parliament of Sri Lanka after contesting the General Elections 2020 from the Batticaloa district.
Commenting on Pillayan's release, Tamil National Alliance MP M.A. Sumanthiran told NewsWire that MP Pillayan was granted bail after the Attorney General had given his consent to bail him.
Sumanthiran, who appeared for the wife of former MP Joseph Pararajasingam said that he pointed out that if Pillayan can be released on bail under the Prevention of Terrorism Act (PTA), why other individuals detained under the PTA cannot be released in a similar manner. (NewsWire)