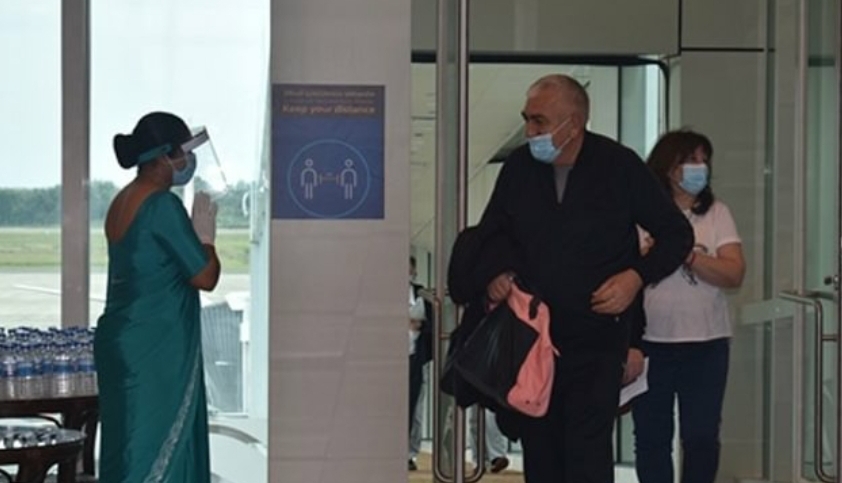 Six tourists who arrived from Ukraine have been tested positive for the COVID-19 so far, according to National Operations Center for Covid Prevention.
Nearly 185 tourists arrived from Ukraine on Monday (28), being the first batch of tourists to arrive in Sri Lanka after a period of nine-months.
The second batch of 204 tourists from Ukraine arrived in Sri Lanka yesterday (29).
Health Ministry official told Daily Mirror that these patients have been placed under treatment at a center set up at the hotel they have been housed in.
"This is not an additional threat on us. We were expecting this and all arrangements were in place. When other countries are also facing the COVID-19 we cannot expect that no tourist will test positive. But for that we are ready. People do not need to panic about this," the official told the Daily Mirror.
The rest of the Ukranian group will continue with their tour under strict health guidelines and there will be no changes to their itenary, accroding to the Daily Mirror. (NewsWire)