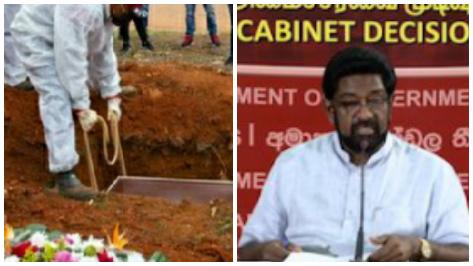 Cabinet Spokesman Minsiter Keheliya Rambukwella announced today that the Health Ministry's Technical Committee has selected a plot of land in the Iranaitivu Island in the Gulf of Mannar to bury the remains of Covid victims in Sri Lanka.
A journalist thereafter questioned if the Island which is occupied by a few 100 people and also holds a Military facility does not face any dangers of the spread of the virus and contamination of drinking water by conducting burials.
He also questioned as to why such a plot of land cannot be selected elsewhere in the country.
Responding to the questions, Minister Rambukwella said he will direct the question to the Technical Committee of the Health Ministry which is in charge of such decisions. (NewsWire)