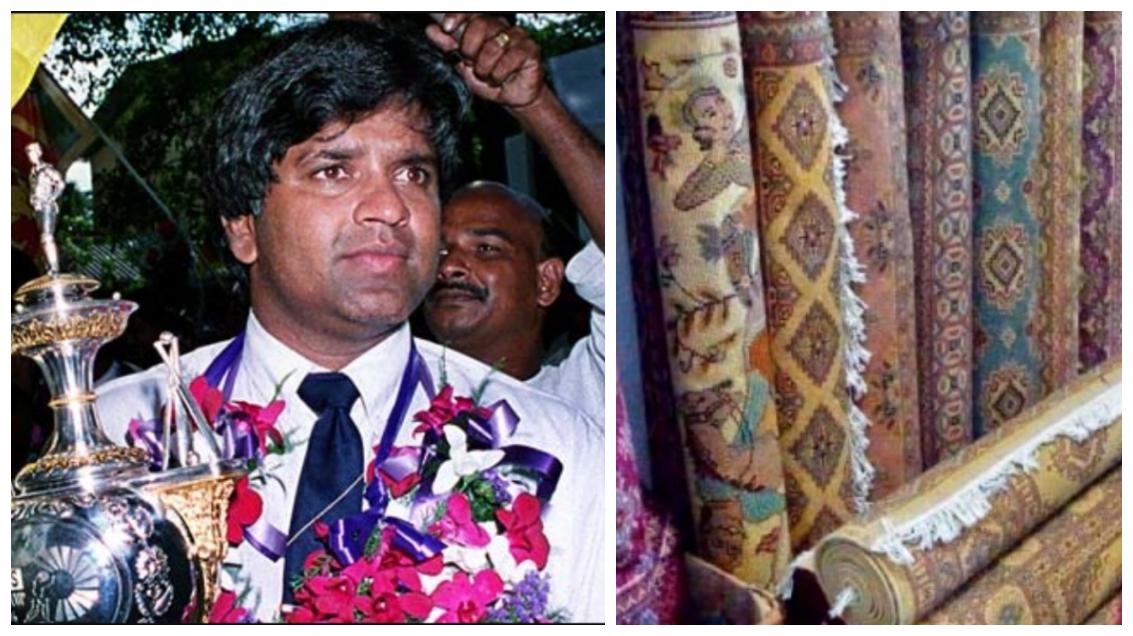 Senior Sports journalist Rex Clementine has shared an interesting snippet of the 1996 World Cup winning team -led by former Sri Lanka skipper Arjuna Ranatunga.
The 1996 Sri Lanka cricket team is celebrating 25 years of the world cup victory on 17th March, where a Silver Jubilee event has been organized at the Shangri-La hotel in Colombo.
As per Clementine, the following is Arjuna Ranatunga's account on the morning of the World Cup final in Lahore, Pakistan.
'I woke up a little late and as I was walking in for breakfast, Duleep Mendis and Roshan Mahanama joined me. We could see the Australian team; all wearing the same kit, seated in the same table and having breakfast. I asked where are our chaps. Roshan informed me there's a carpet sale downstairs and all our guys were there. I quickly went there. The boys were bargaining at the top of their voices. I was angry.
Here we are going to play the greatest game of our lives and our preparation could be better. But Duleep told me something interesting.
He said 'look, before a big match like this players are usually tensed. But look at our guys. They are relaxed. Don't put undue pressure on them.' I thought fair point.
Then, I walked towards my teammate and I too started bargaining for carpets.' (NewsWire)
A ceremonial event has been organized on the 17th of March, 2021, to mark 25 years since the historic victory of the Sri Lanka cricket team. Meet and greet the 96 World Champs in an exclusive event on the 17th March at the ShangriLa Colombo. More info contact – 0760 388 887 pic.twitter.com/zP39UXpA8y

— NewsWire 🇱🇰 (@NewsWireLK) March 6, 2021