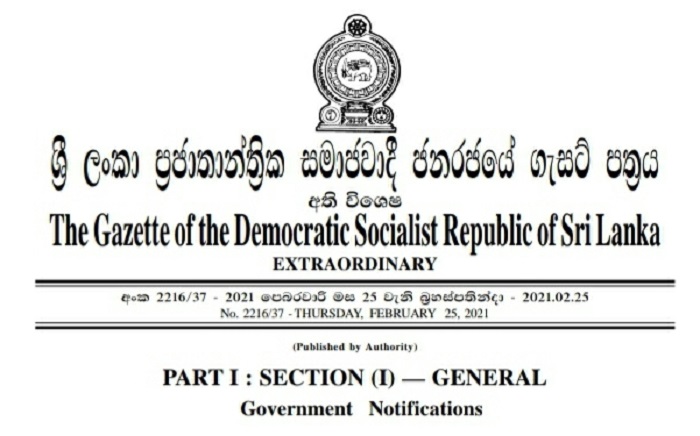 Seven Tamil diaspora groups, including some influential organizations based in the UK, have been banned by Sri Lanka's Ministry of Defence.
According to the Daily Mirror, the Global Tamil Forum (GTF), British Tamil Forum (BTF), Canadian Tamil Congress (CTC), Australian Tamil Congress (ATC), National Council of Canadian Tamil, Tamil Youth Organisation and the World Tamil Coordinating Committee have been proscribed by the Ministry of Defence.
Some of the groups were banned in 2014 but were de-listed by the Government in 2015.
However, a gazette notification has been issued to ban the groups under Regulation 4(7) of the United Nations Regulations No. 1 of 2012, and has been signed by Defence Secretary Kamal Gunaratne.
Meanwhile, 389 individuals based in the UK, Germany, Italy, Malaysia and several other countries have also been banned by the Government of Sri Lanka.
Among those banned are GTF spokesman Suren Surendiran, who had been engaged in talks with then Foreign Minister Mangala Samaraweera and the Tamil National Alliance after the former Government lifted the ban on some of the diaspora groups.
Some individuals who are believed to have supported the Islamic State of Iraq and the Levant (ISIS) are also among those banned by the Sri Lankan Government.
The latest ban is believed to have been enforced just before the United Nations Human Rights Council (UNHRC) session commenced in Geneva. (NewsWire)
Full list : https://t.co/cXcInys63i