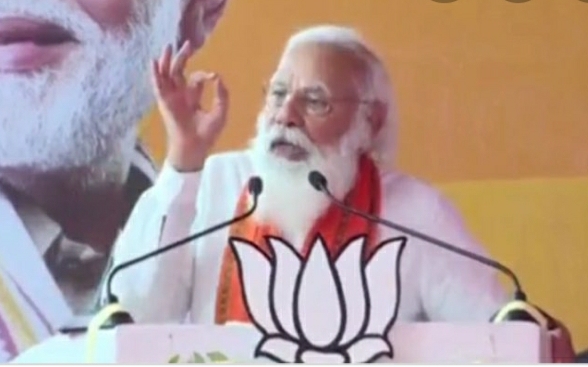 India's prime minister has suffered a rare political defeat in a key state election, amid signs of a voter backlash over his handling of the coronavirus disaster as the country recorded a record number of deaths.
Narendra Modi had been expected to make significant gains on Sunday in West Bengal, one of few states where his rightwing Bharatiya Janata party (BJP) does not have a parliamentary majority. Instead, Mamata Banerjee, a powerful regional politician and prominent Modi critic, won a third term as chief minister.
The results gave Banerjee's All India Trinamool Congress a comfortable majority, with her party clocking up 216 seats in the 294-seat assembly. The BJP won 75 seats, up on its performance in 2016 when it got just three but well short of predictions.
Modi made dozens of speeches on the campaign trail in West Bengal, together with his home minister, Amit Shah, who visited as recently as last weekend. Both have been accused of prioritising politics over their response to the Covid-19 pandemic. (TheGuardian)