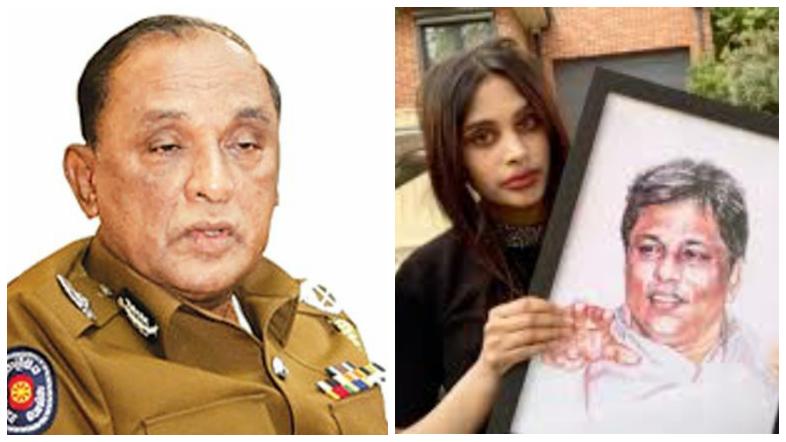 The appointment of former IGP Jayantha Wickremaratne as a member of the Office of Missing Persons (OMP) has drawn criticism from victims of grave human rights crimes, including the daughter of slain Sunday Leader Editor Lasantha Wickrematunge.
On May 20, the parliamentary council recommended Wickremaratne's appointment as a member of the Office of Missing Persons, after President Gotabaya Rajapaksa nominated the former police chief for the position.
Wickramaratne has been linked to the conspiracy to conceal vital evidence in the Lasantha Wickrematunge murder investigation.
In March 2018, Wickremaratne obtained a stay order from the Supreme Court preventing his arrest in the Lasantha Wickrematunge murder case.
Ahimsa Wickrematunge, the daughter of the journalist who was assassinated in January 2009 said the appointment had proved President Gotabaya Rajapaksa's contempt for victims. "As IGP, Jayantha Wickramaratne derailed investigations into my father's murder," Ahimsa Wickrematunge tweeted on Sunday (30).
She said the appointment was "heartbreaking" for victims of #enforceddisappearances like Sandya Eknaligoda and others who were still seeking answers about their missing loved ones.
The Office of Missing Persons is tasked with investigating the fate of tens of thousands of Sri Lanka's disappeared, and recommending state compensation to victims of enforced disappearance.
In December 2020, the appointment of former Supreme Court Justice Upali Abeyratne as Chairman of the OMP evoked serious concern from families of the missing.
As Chairman of the now expired Presidential Commission on Political Victimisation, Abeyratne exonerated military officials indicted by the Attorney General on charges of abduction and conspiracy to murder.
Those recommended for exoneration by former Justice Abeyratne's commission include the accused in the Prageeth Eknaligoda disappearance and the Navy Abductions case. Both these disappearance cases are part of the OMP's caseload. (Newswire)