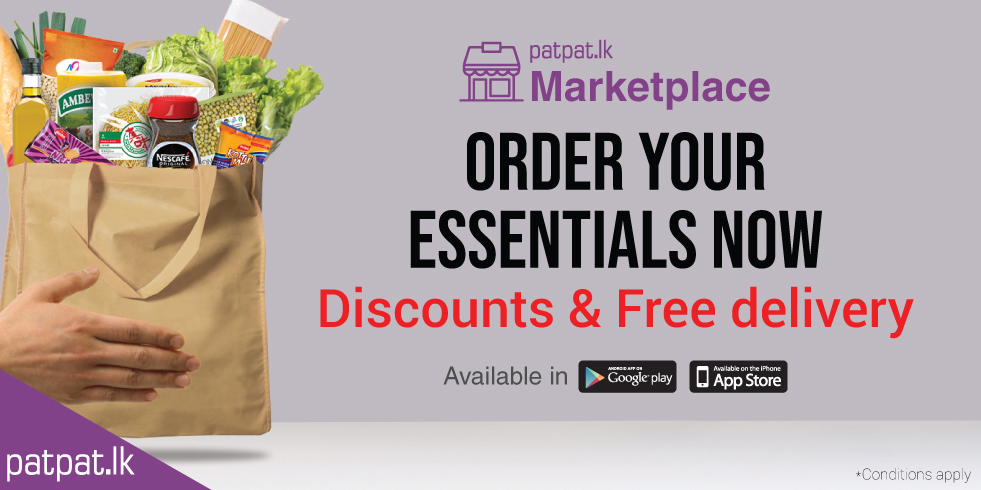 patpat.lk, one of Sri Lanka's largest lifestyle platforms known for vehicle buying and selling, announced its latest extension "patpat.lk Marketplace". The latest expansion magnifies the choices on the platform across 100+ categories.
Established in 2017, patpat.lk was launched as a 100% local classified site to make online shopping more convenient and simpler for customers who are keen on a digitally driven lifestyle. Since its inception, the platform has developed to offer customers the opportunity to scroll through categories ranging from travel, education, real estate, vehicles, electronics, fashion, health and beauty, spare parts, pets and so much more. With the new expansion and improved interface patpat.lk expects to become Sri Lanka's largest e-commerce platform bringing convenience, affordability and safety to one large space.
Consumer trends have evolved significantly during the recent past due to the ongoing pandemic situation. There has been a significant pickup in digital buying and selling islandwide with many customers electing to buy everything from clothes to daily essentials through digital platforms for convenience and safety. Understanding the need within the market for a platform that allows customers shop for all their needs in the comfort of their home, team patpat.lk formed and introduced patpat.lk Marketplace (patpat.lk/marketplace), drastically expanding consumer choices available on the site adding 100+ categories to choose from.
Apart from expanding on consumer convenience and safety, through the platform patpat.lk also supports local SMEs and MSMEs by providing them with a fully-fledged digital platform to sell their products and services to eager customers island wide at no additional cost. Merchant partners who sign up with patpat.lk Marketplace will receive free unlimited Ads, a dedicated merchant page that can be shared with their customer base and free social media promotions while being able to manage their inventory through a dedicated mobile app that is accessible on any iOS or Android device.
patpat.lk is a trusted partner with many accolades under its name. The platform won Gold in the 'Finance' category at the Effie Awards Sri Lanka 2019 and "Most Favourite e-Commerce & e-Banking Website" at 2018 BestWeb.lk awards and emerged winners at the SLT Zero One Awards 2018/2019 for Best Digital-Enabled Product/Service. For more information on the platform and services please visit www.patpat.lk or call on 0117 449 999.
patpat.lk is a lifestyle platform that allows customers to buy products above their reach through their financing options and allows sellers to sell any product free of charge. patpat.lk.