Remembering The Street Food
Street food is one of the most popular foods adventures globally, when many destinations are known for a variety of street food splendour, Sri Lanka has quite a few places unique to itself.
Even though many aren't functioning due to the current Covid-19 situation there are few are in operations and Foodwire goes on a journey of street food and reflecting the good times of snacking.
08 Aluthkade- Street Food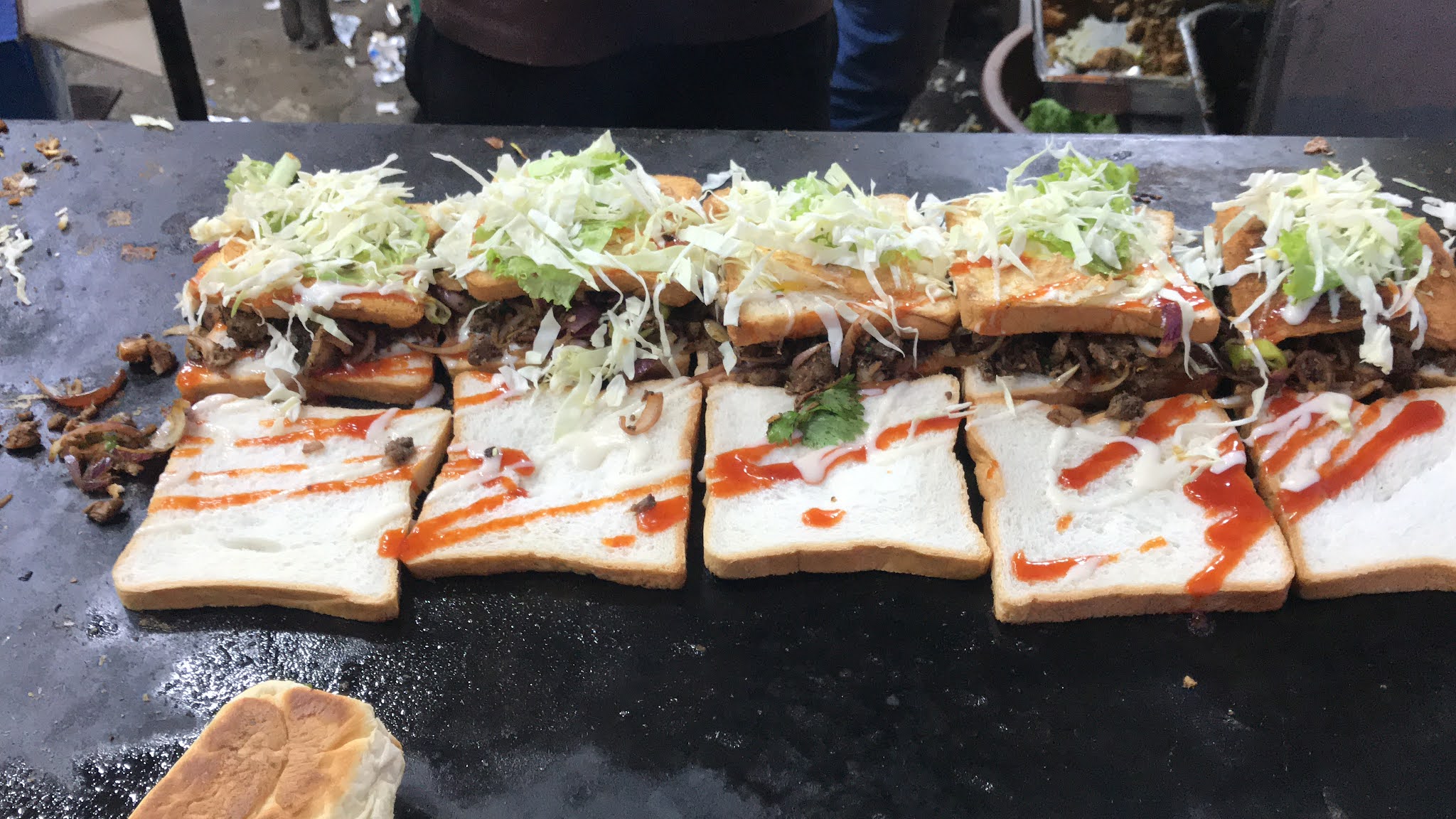 Looking for that street food vibe, Aluthkade Street Food has the right vibe.  It has all the street food for you to eat away. The spiciest sandwiches, naans, parathas, India- Lankan curries and the juices, not forgetting hotdogs and burgers with a Lankan twist.
Reasonably priced and you can have a good feast starting from Rs 600 onwards. The sandwiches are locally inspired, made with the most authentic Sri Lanka spices.  It's hard to say what to try not, but the tandoori chicken, naan and salad are an absolute must-try.
---
07 Achcharu (Sri Lankan Pickle)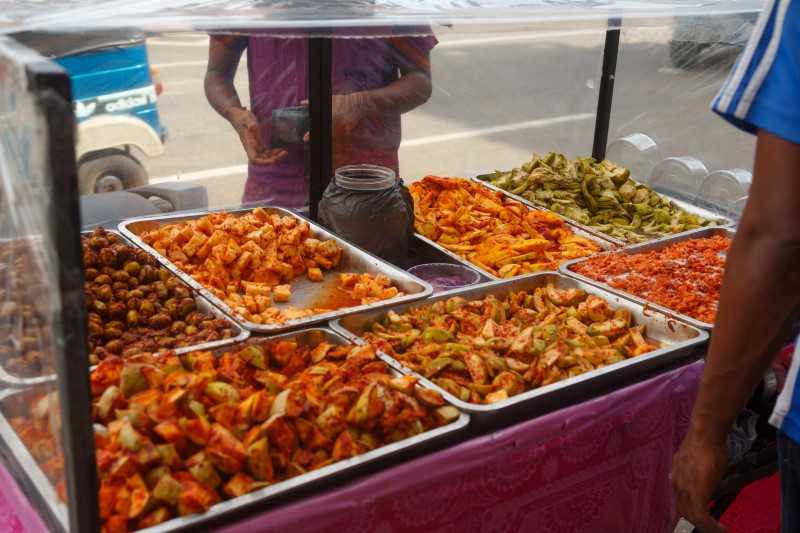 Back in the days, there were achcharu's at every nook and corner, and it was everyone's favourite school snack. Now it isn't available as frequent as before, the pickled fruits are one of the favourite snacks on the streets. The road sellers who sell this tempting delight serving to the public the mouth-watering veralu and amberalla achcharu. The pickle has extended beyond the family for generations.
Pickling has been a mode of preserving fruit and veggies for centuries. The mango or amberalla achcharu are made to create an exciting snack to relish. These pickled delights add a flavour of tanginess and spice and are sure to pep up any meal or just by snacking it.
Looking for some 
Achcharu
? Check out The
Achcharu
Station and Kattoo Mittoo, they serves the most traditional of
ah
charus. They are readily available on UberEats.
---
06 Isso Wadey (Prawn Wadey)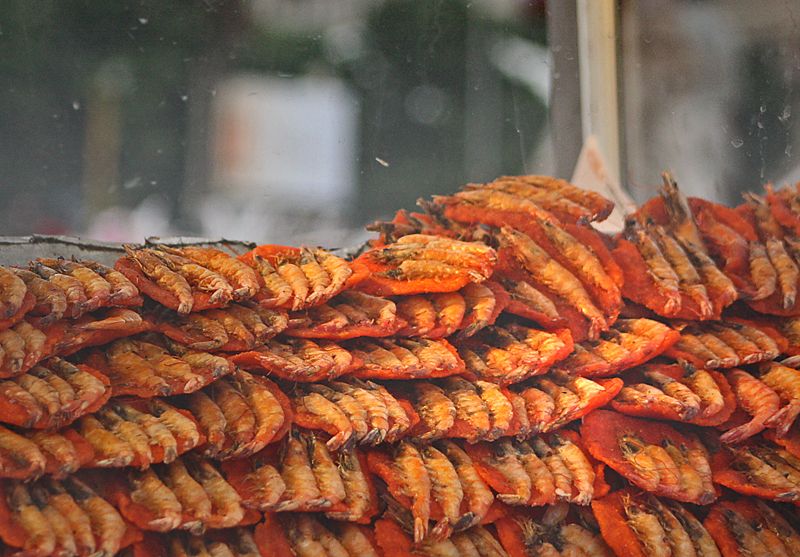 The fond memories of Galle Face Green, and after a dip in the sea munching those crunchy Isso Wadey. The wadey comes in various shapes and sizes, even though it's less in sightings it's found in places now and then. The closest to the isso wadey delicacy is now served at Epi-Q. Try it out and relive the memories.
And not to forget the other street snacks at Galle Face, deep-fried crabs, kunisso wadey, and the various rotis. What fond memories.
---
05 Hoppers, Parata and Rotis
Another Sri Lanka traditional street snack, and equally good as the kottu. This is a light snack commonly served with some spicy katta sambol, chicken curry and lunumiris and the most  loved hoppers is the egg hoppers which usually features a runny egg yolk in the middle. These snacks are quite common and tastes awesome with plain tea/milk tea. Each  plain hopper would cost you about Rs 50 and the egg or milk hoppers are usually priced at Rs 80 and above. It tastes best when eaten at roadside joints and coming over to Wellawatte you can find many of it. 
---
04 Murukku/Mixture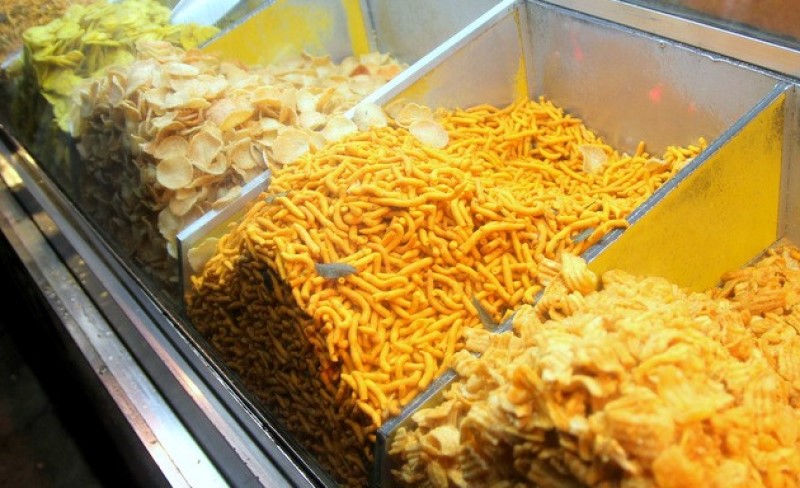 When there is little or no time, murrukku and mixture come in hand. The crunchy bite comes in all shapes, sizes and flavours (sweet and savoury) and fills the stomach when it screams in hunger. This is easy to find at every shop and are very reasonable priced- starting from Rs 80 for 100g. Places like Amal Gram Store has the widest range of mixtures and murukkus. 
---
03 Boiled peanuts add chick peas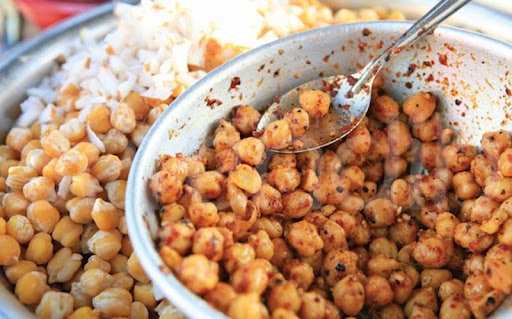 Another interesting snack is the boiled peanuts. Salty, boiled and served with those coconut pieces and chopped onions and chillies, these were considered somewhat healthy and was often found during the latter part of the day. Unfortunately, it is hard to find these peanut sellers. These usually are sold wrapped in paper cones that start from Rs 50 onwards.
---
02 Samosa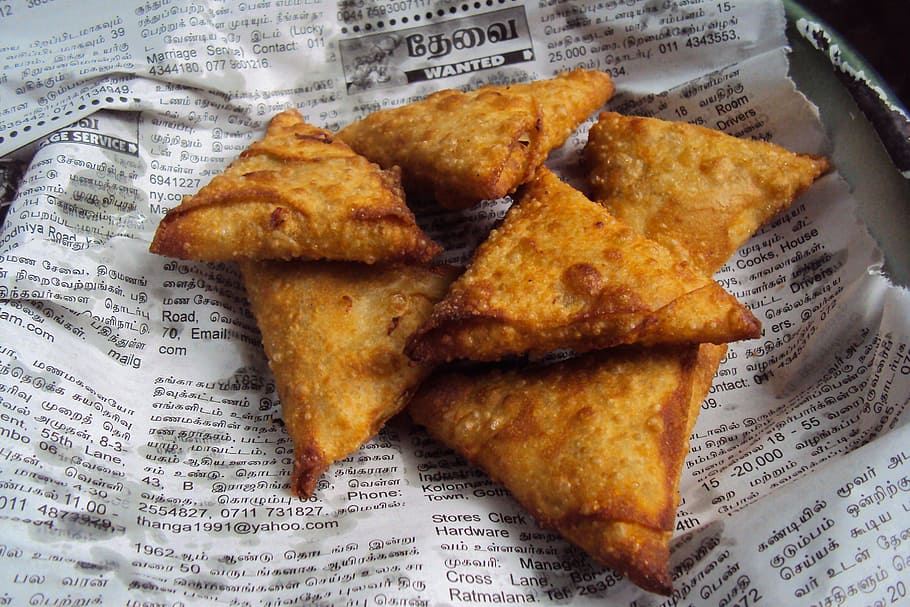 The samosa with chutney is a popular snack for many, and you can find  some of the best crispy and spicy samosas at the Bombay sweet shops or in front of mosques.
During the Muslim festivals, you can find many vendors selling a variety of samosas. The small ones start from Rs 30 and the regular ones at Rs 60-70. It best goes with chilled falooda as sweetness to the spice and crisp.
---
01 Jalebi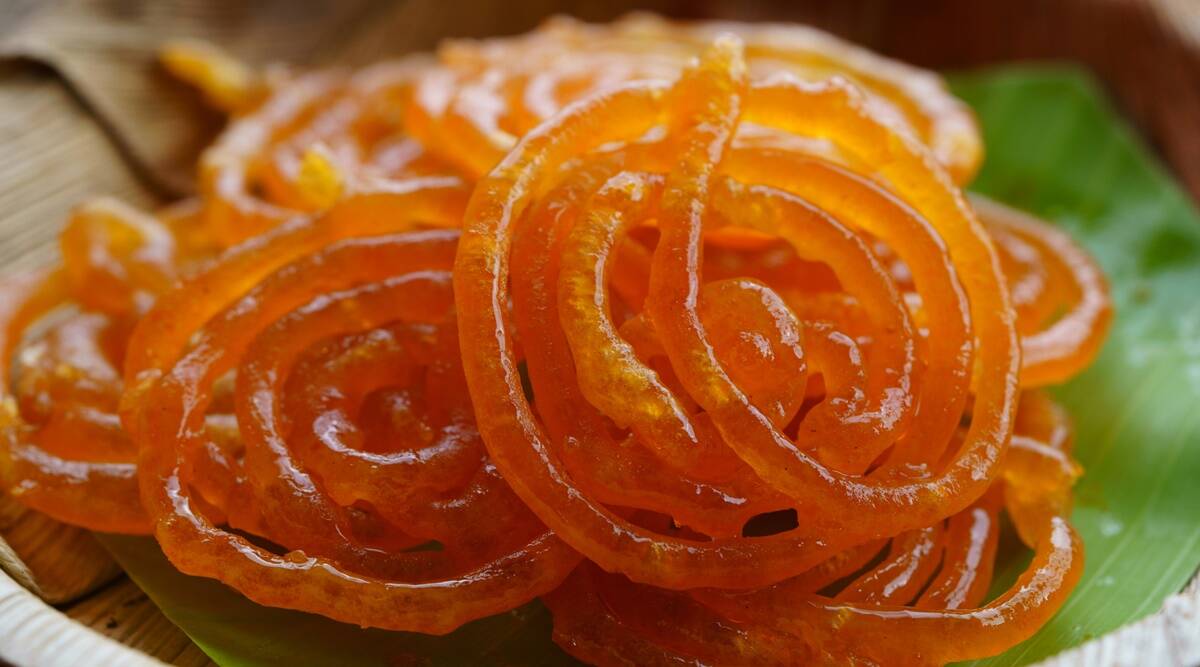 Even though you don't find it by the street corners, as found in India, it still can be found at most saivar kades or any sweet selling shops.  Jalebi is a sweet snack dunked in sugar syrup and so much similar to our pani walalus.
The sweet is available in Bombay sweet shops-  100grams start price at Rs 80 to 90.
While some are still available many are rarely seen now. Hope we were able to bring back those memories of your favourite childhood street food.
Want to feature your restaurant/food outlet on Foodwire? Reach us on Whatsapp – 077 009 7284