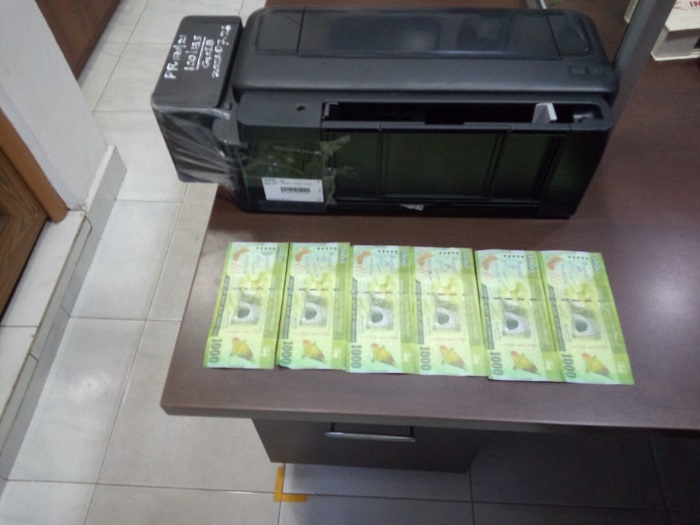 A 35-year-old man has been arrested in Katunayake for the possession of six counterfeit Rs. 1000 notes.
The Police said the suspect, who is a resident of the Sedawatta area in Wellampitiya, had been arrested by the Katunayake Police yesterday.
The man had purchased items at a shop in the Averiyawatte area in Katunayake and had provided an Rs. 1000 note to the cashier. 
The cashier had informed the Police on suspicion, following which it was found to be a counterfeit currency note. 
The Police had thereafter raided the man's house during which they had seized a printer and five more counterfeit Rs. 1000 notes. 
The suspect will be produced before the Negombo Magistrate's Court today. (NewsWire)