China upping people-to-people diplomacy in Sri Lanka
By Omar Rajarathnam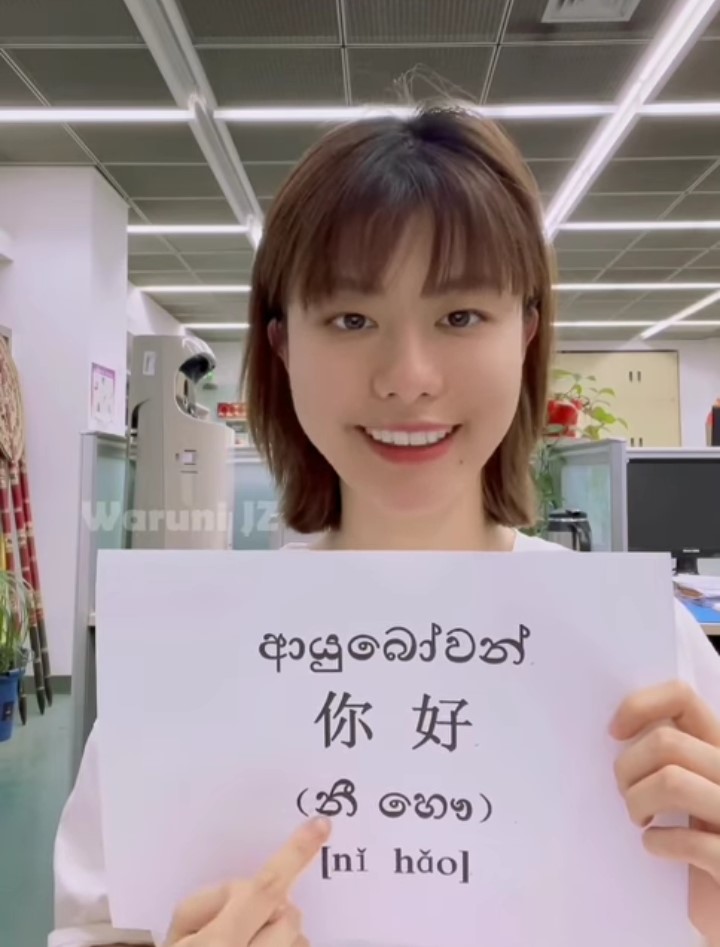 China is a rising public diplomacy power. With infinite money to project its image, it deploys West-based social media platforms to amplify people-to-people ties in democracies world over including Sri Lanka. Reciprocity is a key aspect of diplomacy, but not in this case because in China access to social media platforms hailing from outside its borders remain blocked.
China is unaffected by this and has consistently stepped up the optics over how it wants people of Asia to perceive it. Against this backdrop, Sri Lanka given the near-unconditional alliance, has become both a launch pad and testing field for China's public diplomacy approach in Asia and beyond.
Enter WaruniJZ and Rasika Liu from China
The Facebook pages of two Chinese women speaking Sinhalese – WaruniJZ and Rasika Liu have risen to prominence in Sri Lanka. The pages enjoy a following of over 174,000 and 53,000. This has begun resonating among Sri Lankans on social media. The pages are part of China's trial-and-error public diplomacy effort and secures predominantly positive reactions from Sri Lankans. Most of the content covers what Waruni and Rasika get up to in China talking in Sinhala, but a July 29 post with excited children during WaruniJZ's time as a volunteer as a pre-school teacher in Sri Lanka is a good example of effortless yet effective ways to foster people-to-people ties. Consistency over such messaging is key to sustain positive public perception.
Vaccine diplomacy secures mileage
This was also seen in how Sri Lankans viewed China's Covid-19 vaccines. The outbreak in 2019 managed to dent China's global image owing to allegations of cover-up of the virus' origin and the preliminary absence of publicly available clinical data of its Sinopharm and Sinovac vaccines. Some criticisms were xenophobic but China is quietly outdoing them all. In Sri Lanka, despite this global narrative, China's vaccine diplomacy has borne fruit. China is the singular country that has helped jab most of the world's population both via donations and procurements without resorting to vaccine nationalism. This has helped repair its bruised image. China's ability to produce and distribute its Covid-19 vaccines to most of the developing countries preceding COVAX supplies will remain one of its biggest people-to-people diplomatic successes for decades.
Outreach still politicians-oriented
China still tilts towards putting its projects before people of host nations. Messaging from the Chinese Embassy's or other organizations affiliated to China's state apparatus under innovative disclaimers of independence, appear to stubbornly prioritize political pleasantries over the pulse of people.
China's Belt Road Initiative (BRI) and investment projects are among the most visible to Sri Lankans. Two crucial stakeholders, however, lack visibility in its branding. The people of China who make these projects possible through the Communist Party, and the people of Sri Lanka who benefit from them. The BRISL website carries images of President Xi Jinping, President Gotabaya Rajapaksa, and for political balance images of former Prime Minister Ranil Wickremesinghe. It also features crisp images of BRI projects, but none with smiling Sri Lankans who the projects are intended for. What strikes a chord with local communities is not handshakes between politicians signing Memoranda of Understanding (MoU)but messaging on how these projects benefit people that elect politicians who sign the MoUs.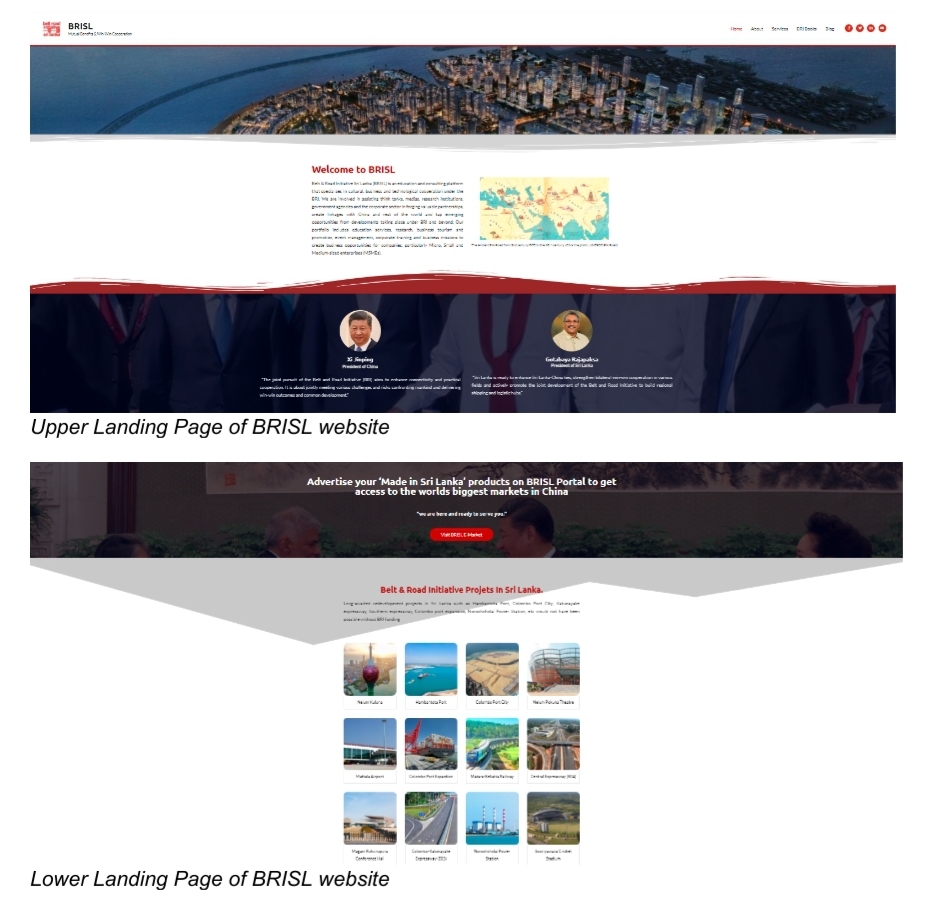 Sri Lanka's traditional and social media carry commentary critical of Chinese projects, often questioning if the multi-billion-rupee Lotus Tower, Mattala Airport and Hambanthota Port have benefitted Sri Lankans. The Southern expressway is an exceptional public perception hit because Sri Lankans see and feel how this Chinese project has improved road connectivity and changed lives. Yet, China's effort to source or amplify these life changing stories leaves much to be desired.
The grandeur of most Chinese projects can influence public perception but the focus to only package these investments as Chinese government gifts to its Sri Lanka counterpart can discount Sri Lankans. Amplifying people-to-people ties in economic diplomacy is pivotal in sustaining positive public perception. This helps forge stronger partnerships and act as safety nets during times of crisis simply because the public feels they have a stake in these investments. China's outreach machinery could benefit from understanding how much those in the grassroots appreciate such random acts of kindness which can build organic public perception. These perceptions can also trickle down to Chinese loans and projects.
Public diplomacy is a bottom-up approach where people are put at the centre of a success story. This works well in multi-party democracies. Perhaps, for China's one-party system which thrives in a top-down approach the recipe of putting people at the core, is still an art that needs mastering.
***************
Disclaimer – Factum is a Sri Lanka based think-tank providing international relations analysis and public diplomacy consultancies in Sri Lanka and Asia. Visit – www.Factum.LK