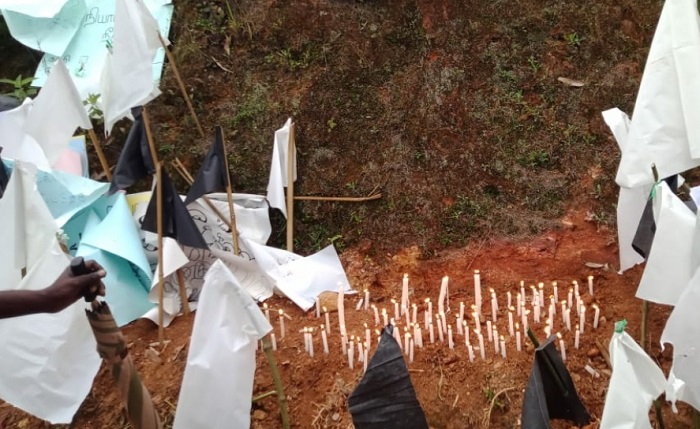 Inscriptions of a Tamil sentence written in English, stating 'en savukku karanam', which means the cause of my death, have been found on the wall of the living quarters of the 16-year-old female domestic maid who was employed at MP Rishad Bathiudeen's Colombo residence. 
The Police said the inscriptions were found when the special team investigating the death of the girl had revisited her accommodation at the MP's house yesterday. 
Officials from the Government Analyst Department had also visited the scene and had taken photographs of the inscriptions to carry out tests to ascertain if the sentence was written by the child. 
Police officers investigating the death have also found books that were used by the teenager while she was in school at her living quarters in the house which will be sent to the Government Analyst Department for further analysis. 
The Police said further investigations are continuing into the death of the girl, while investigations are also underway into the statements recorded from the other women who had served as domestic maids at the former Minister's house.
The 16-year-old girl from Diyagama had died after being admitted to the Colombo National Hospital with severe burn injuries in July. However, the post mortem examination into the death had revealed that the child had been sexually abused over a long period of time. 
The body of the child has been exhumed for a second post mortem examination, which was conducted by a three-member expert panel, while the report is set to be handed over to the authorities soon. (NewsWire)