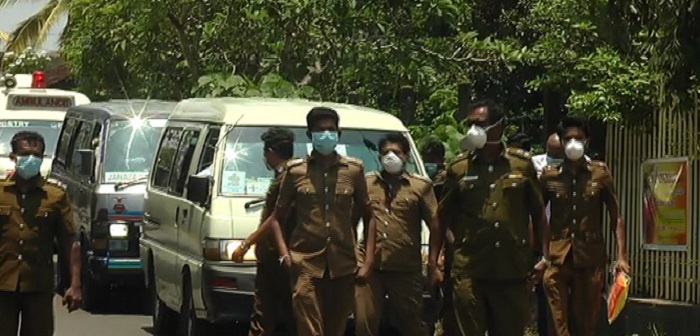 A 48-year-old man has been arrested for spitting on and obstructing the duties of a Public Health Inspector (PHI) in the Puskuladeniya area in Giriulla. 
The Police said the PHI officer had arrived at the man's house to carry out the necessary measures with regard to the suspect's son who was found to be infected with COVID-19. 
However, the suspect had obstructed the PHI officer from conducting his duties by spitting on him and later assaulting him. 
The Giriulla Police had conducted investigations into the incident following a complaint filed in this regard.
Thereafter, the suspect had been arrested yesterday and is set to be produced before the Kuliyapitiya Magistrate's Court today.
The Police warned that obstructing the duties of the health officials was a punishable offence with a minimum prison term of 06 years. (NewsWire)