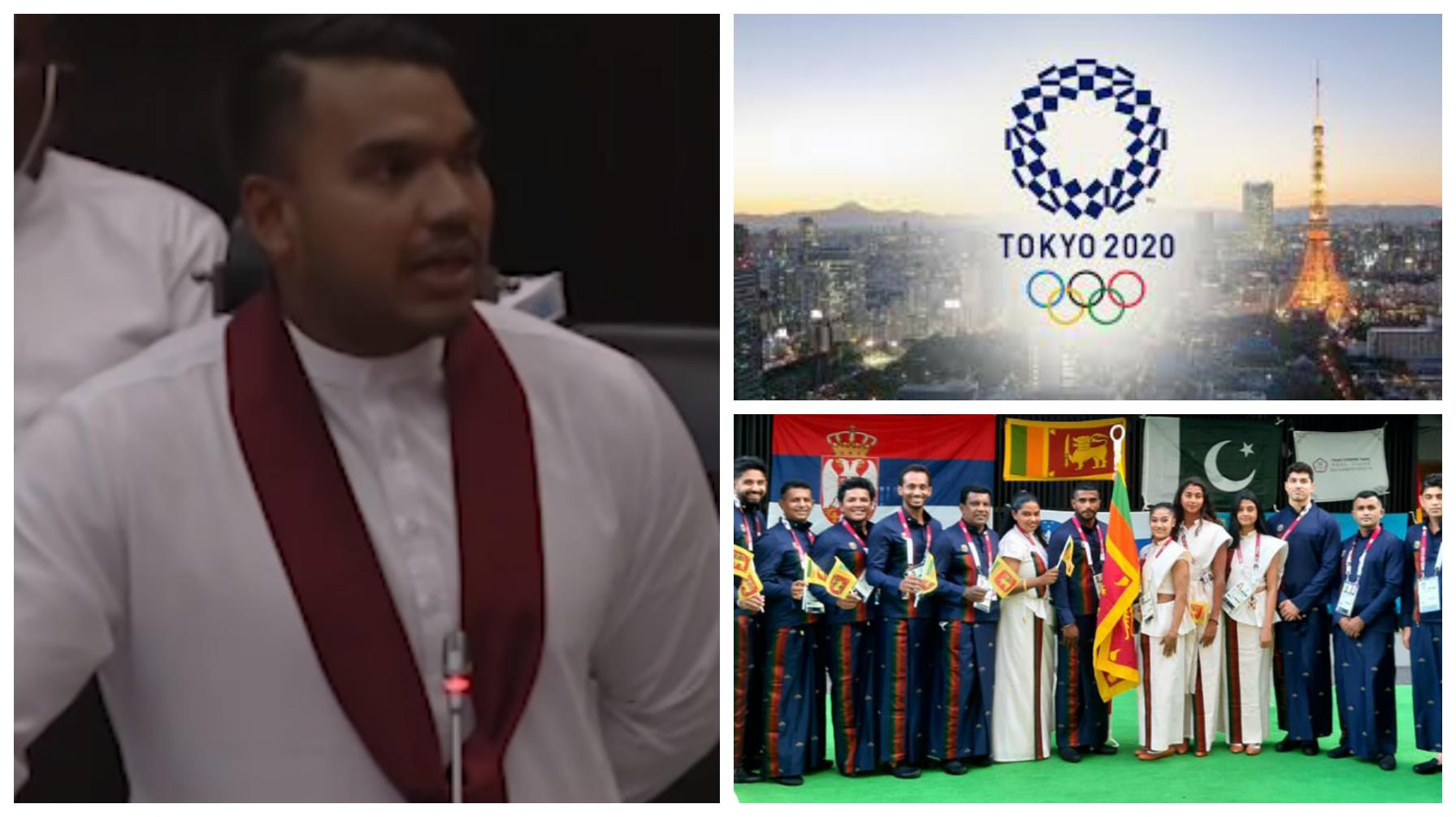 Sri Lanka requires at least a 15-year plan to win a medal at the Olympic Games, Sports Minister Namal Rajapaksa informed Parliament today.
He made the statement, in response to allegations raised with regard to the Sri Lankan Olympic contingent participating at the ongoing Tokyo Olympic Games.
Stating that Sri Lanka has so far not focused on a training plan for the athletes, Rajapaksa said the Sports Ministry is targeting the 2032 Olympics, and will introduce a long term plan in this regard, which will include providing international training to the athletes.
He said only three athletes out of the team that represented Sri Lanka had qualified for this year's games, while the others had participated as wildcard entries.
The Sports Minister said that among the athletes who had participated this year, some were unable to reach their own personal best and one athlete had forgotten to even pack their necessary gear, such as running shoes for the Games.
Responding to concerns raised on the failure to sport the national flag on the Sri Lankan Olympic kit, Namal Rajapaksa said it was a mistake, adding that the National Olympic Committee must take responsibility for it.
He further said that some athletes have worn jersey's they are comfortable with when participating in their respective events.
The Sports Minister, while stating this should not have taken place, said that a code of conduct for athletes will be brought before Parliament in the future, to ensure that all athletes adhere to the regulations.
On the allegation that four Ministers had attended the Tokyo Olympic Games, Minister Rajapaksa clarified that the Ministers had travelled using their personal funds.
He said only himself and the State Minister of Sports had travelled for the games, while the other two Ministers had travelled to Japan to attend to official duties of their relevant Ministries in Japan.
The Minister also revealed that State Minister Roshan Ranasingeh was a businessman who has businesses in Japan operating for over the last 25-years.
"State Minister Ranasinghe had sponsored my flight ticket to Japan", Minister Rajapaksa told Parliament.
He further requested the public to be happy that no Government funds had been used for the Ministerial delegation's travel to Japan. (NewsWire)