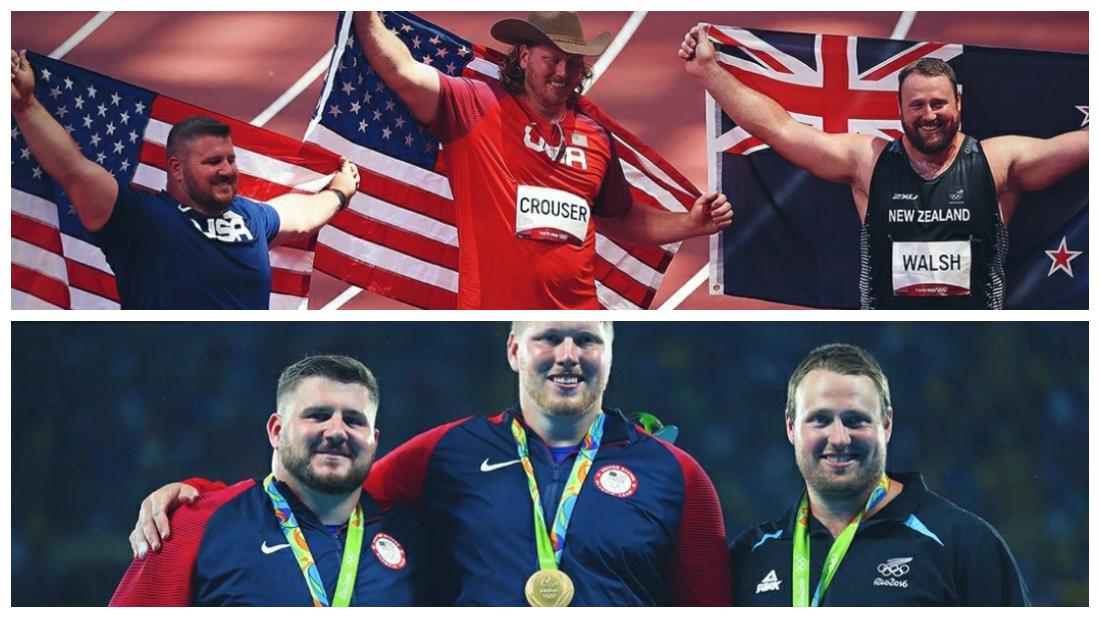 For the first time in Olympic history the podium has shown the exact same athletes as winners in an individual event, as that of the previous Games in 2016.
The individual shot put event has shown the same result, with the same athletes in the same positions, in two consecutive Olympic Games.
Ryan Crouser and Joe Kovacs from the USA, and Tomas Walsh from New Zealand have regained the same winning positions that they had acquired in the 2016 Games, in the ongoing Tokyo Olympic Games as well.
Results:
Rio 2016 men's shot put podium:
Gold – USA – Ryan Crouser
Silver – USA – Joe Kovacs
Bronze – NZL – Tomas Walsh
Tokyo 2020 men's shot put podium:
Gold – USA – Ryan Crouser
Silver – USA – Joe Kovacs
Bronze – NZL – Tomas Walsh
(NewsWire)
#Tokyo2020 men's shot put podium:#Gold – #USA – Ryan Crouser#Silver – #USA – Joe Kovacs#Bronze – #NZL – Tomas Walsh

Rio 2016 men's shot put podium:#Gold – #USA – Ryan Crouser#Silver – #USA – Joe Kovacs#Bronze – #NZL – Tomas Walsh

— Olympics (@Olympics) August 5, 2021