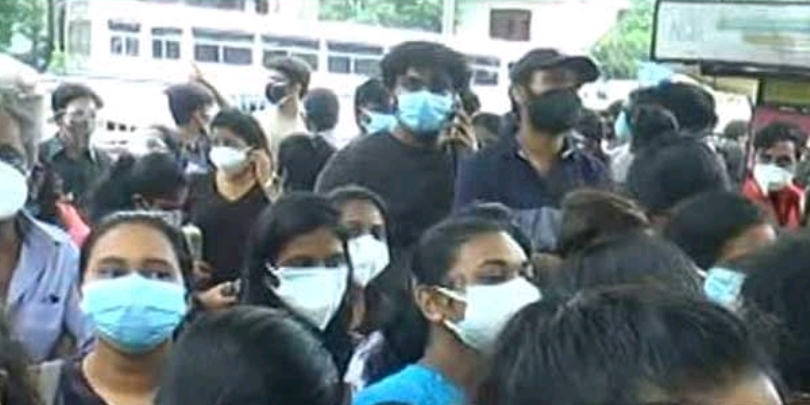 A tense situation was reported opposite the Army Hospital in Narahenpita today (25) after a large group of university students gathered in front of the hospital requesting for the 'Moderna' Covid-19 vaccine.
An Army officer informed the group that the Moderna vaccine will not be administered from the hospital, after which the group of students became unsettled.
The students who were present said that they came for the vaccine based on a notification issued under the letterhead of University of Kelaniya, which stated that the Moderna vaccine will be administered to students on today and tomorrow from 8:00 am till 4:00 pm.
The Army officer was seen explaining the students that the Moderna vaccine was given to few students previously as they had carried passports, which suggested that they were expecting to travel abroad for higher education.