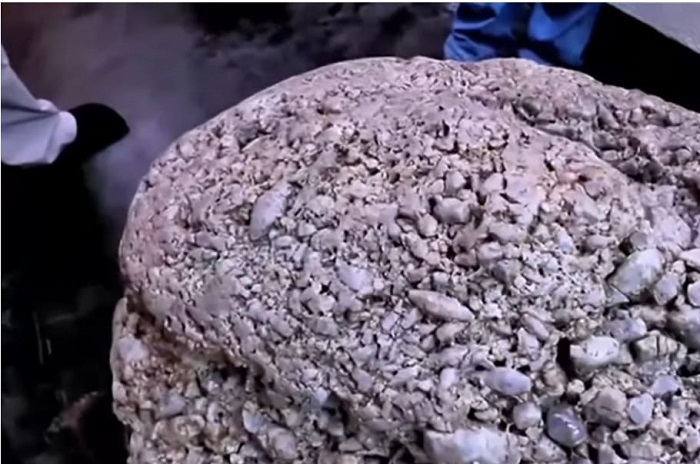 The world's largest star sapphire cluster which was found in Ratnapura in July has been sent to Dubai in the United Arab Emirates.
Authorities had transported the star sapphire cluster to the Bandaranaike International Airport in Katunayake yesterday (29) to be sent to Dubai.
The star sapphire cluster is set to be displayed at the International Gem and Jewellery Exhibition in Dubai, UAE. 
The world's largest star sapphire cluster was found in the Kahawatte area in Ratnapura on 28th July 2021. 
A gem trader said at the time that the stone was found by workmen digging a well in his backyard at his residence in the gem-rich Ratnapura area.
The cluster weighs around 510 kilograms or 2.5 million carats and has been named the "Serendipity Sapphire".
Experts had earlier stated that the stone, which is pale blue in colour, has an estimated value of up to $100 million in the international market. (NewsWire)