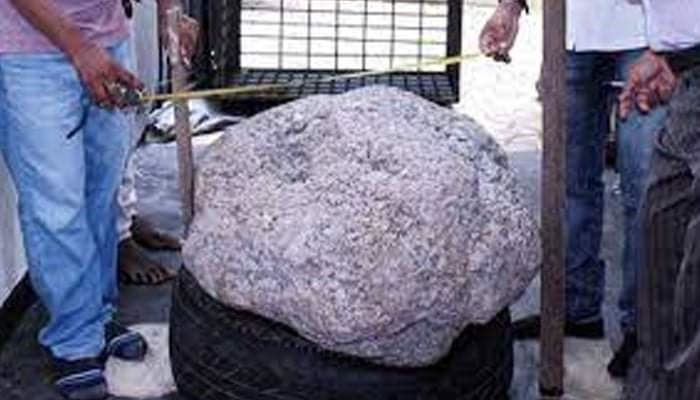 An offer of US$ 250 million has been made for the 'Star Sapphire' cluster weighing 510 kg that was found in Ratnapura earlier this year. 
A prominent gem auctioneer in England is reported to have made the offer for the Sri Lankan gemstone. 
State Minister of Gem & Jewellery related Industries Lohan Ratwatte said, however, the offer was not accepted by the owner of the gemstone and representatives from the Sri Lanka Gem and Jewellery Authority. 
He said Sri Lanka has submitted an offer of US$ 400 million for the 'Star Sapphire' cluster. 
Meanwhile, the Gübelin Gem Lab in Switzerland has confirmed that the said gemstone is a 'Star Sapphire' cluster, following tests conducted on it.
State Minister Lohan Ratwatte informed Parliament that the confirmation was received yesterday.
He added that measures will be taken to auction it at the Christie's auctions and get the maximum return for it.
However, sources from the gem industry have revealed that although the gemstone has been certified as a 'Star Sapphire' cluster it is yet to be placed on auction.
Despite the claims by State Minister Lohan Ratwatte that the gemstone has received an offer, the sources further said as it is yet to be auctioned it has not received any offers. (NewsWire)