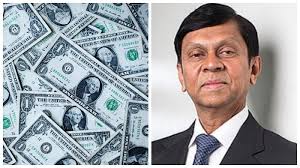 Sri Lanka has paid the USD 500 million sovereign bond that matured today (18)" Central Bank Governor Ajith Nivard Cabraal announced today.
Sri Lanka has to repay about US$4.5 billion in 2022 starting with the US$500 million in January.
The country's reserves had dropped to US$1.6 billion at the end of November, forcing the central bank to draw on a US$1.5 billion yuan swap from China, to lift reserves to US$3.1 billion at the end of December.
Fitch Ratings on Dec. 18 downgraded Sri Lanka's sovereign rating to 'CC' from 'CCC', citing a growing risk of debt default in 2022, despite central bank assurances that steps would be taken to meet all repayments. (NewsWire)