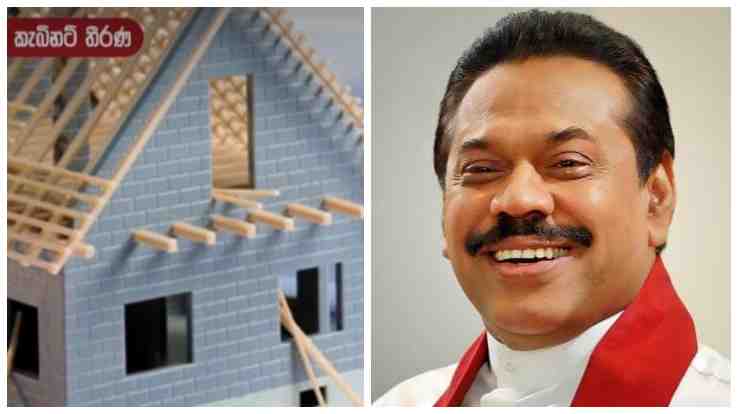 The Cabinet has approved a proposal to increase the grant provided for the 'Obata Geyak – Ratata Hetak' housing programme.
The Government initially allocated a maximum of Rs. 600,000 for the construction of a house for per selected beneficiary family under this project which is implemented for low-income families residing in temporary houses.
Following the inauguration of the project in 2020, an increase in the cost of construction materials was noted resulting in it becoming difficult to construct an appropriate complete house with the grant of Rs. 600,000.
Therefore, the Cabinet of Ministers has decided to grant their approval to the proposal submitted by Prime Minister Mahinda Rajapaksa as the Minister of Urban Development and Housing to increase the grant provided for this project.
The Prime Minister has proposed to increase the amount of grant paid under the project to the selected beneficiary families to Rs. 650,000 per house with effect from 2022. (NewsWire)