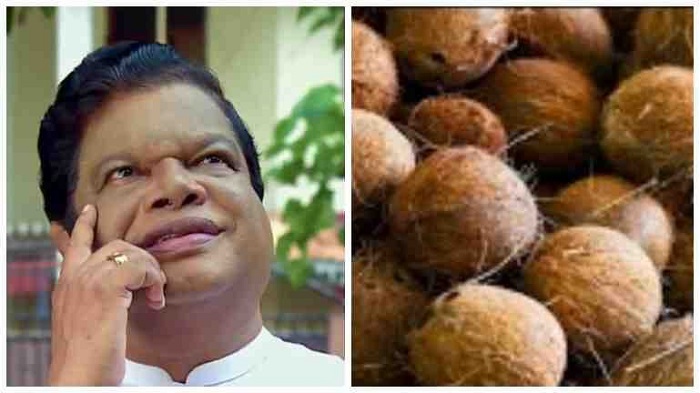 State-owned Lanka Sathosa will sell a large coconut for a maximum retail price (MRP) of Rs. 75 from today, Minister of Trade Bandula Gunawardena announced today.
He said measures have been taken to sign a Memorandum of Understanding (MOU) with the Coconut Development Authority in this regard.
The Minister further said a consumer will be allowed to purchase 5 coconuts at a given time at Sathosa outlets. 
"A large coconut will be sold for an MRP of Rs. 75 throughout this year. A consumer will be allowed to purchase 5 coconuts at a given time. People who are unable to purchase coconuts will be provided export quality coconut milk for the quantity of two coconuts for Rs. 150 from Lanka Sathosa. The MRP of coconut is Rs. 75. Depending on the drop or hike in prices, the price of coconuts will be reduced or increased," he added. (NewsWire)