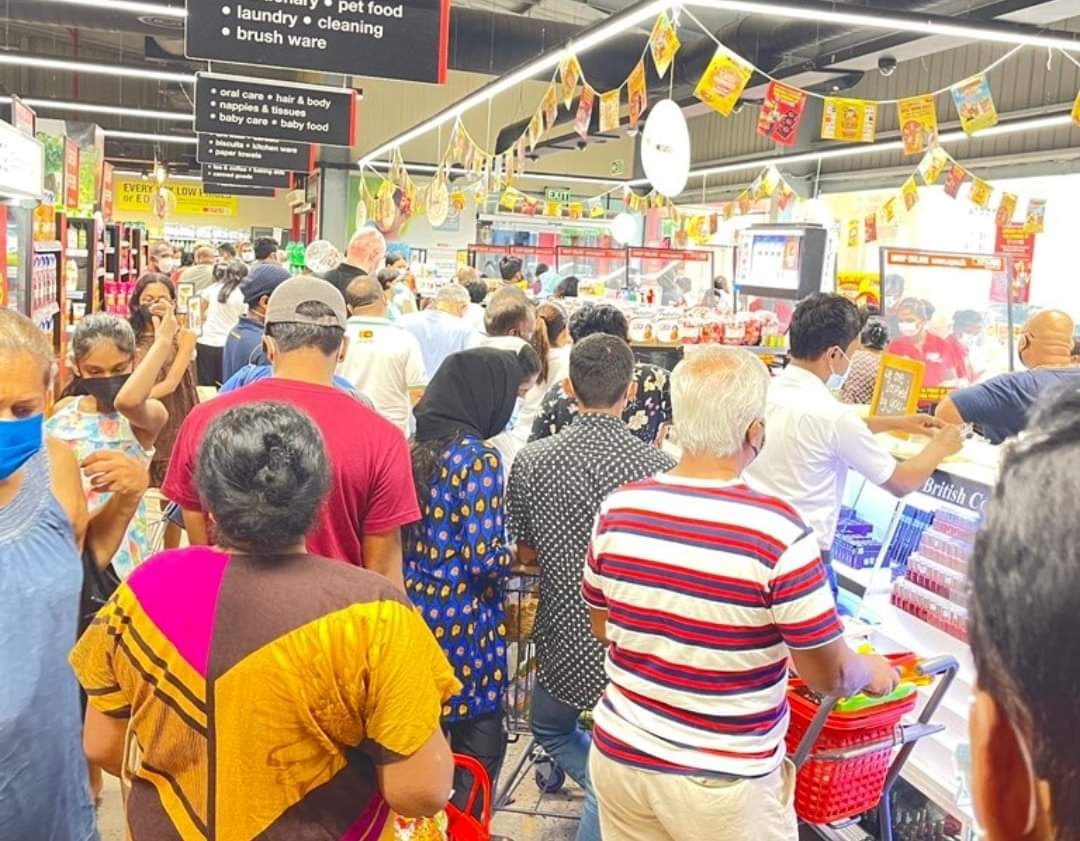 Sudden curfew announcement has led to "panic buying" with long queues seen outside many pharmacies and supermarkets in the country.
Spotted at a Supermarket in Colombo : "We are Sri Lankans we will rise up, we are not afraid against these politicians" pic.twitter.com/qZQLAmMAyA

— NewsWire 🇱🇰 (@NewsWireLK) April 2, 2022
Heavy traffic reported in many areas in the country with public heading home before 6 PM.
Meanwhile, many protests were organised in Colombo today as well despite the curfew announcement.
"Time for change" protest currently underway near Nelum Pokuna, Colombo pic.twitter.com/vTQCcpPcWm

— NewsWire 🇱🇰 (@NewsWireLK) April 2, 2022
Independent Law Student Movement also held a protest opposite the Supreme Court complex with the participation of more than 100 law students.