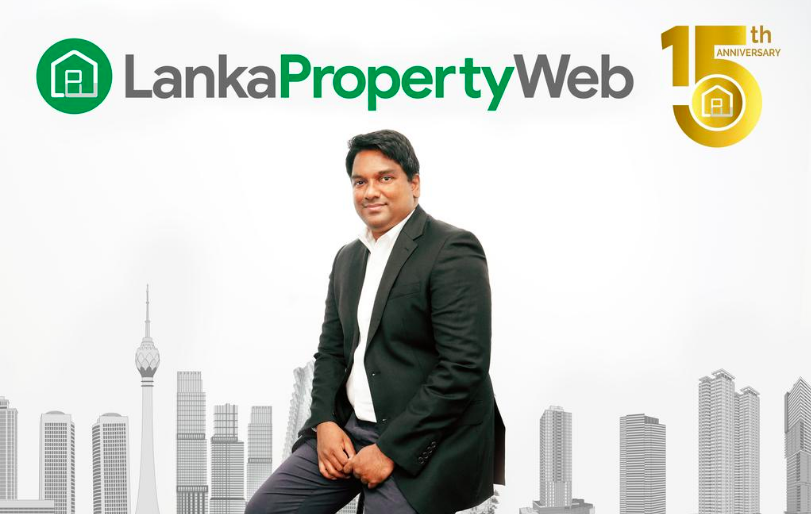 LankaPropertyWeb Sri Lanka's number one real estate platform celebrated its 15 year anniversary since inception on the 22nd of April 2022. The real estate company was founded in 2007 offering digital listings for the real estate market in Sri Lanka. Currently it is the largest real estate platform in the country providing a complete service in property buying, selling and investing.
The 15 year celebration marks a significant milestone in the company's history as now the website has over 500,000 monthly visits from more than 70 countries including Sri Lanka. It has also become a pioneering platform in assisting property buyers and sellers to connect virtually without geographical restrictions.
Commenting on the growth of the company, Daham Gunaratna, Managing Director of LankaPropertyWeb (LPW) said, "Since the inception in 2007 as a digital online property portal, we have expanded to many other areas throughout the last 15 years, to help the country's property buyers and sellers. Now LPW is not only the No.1 property site, but also operates the No.2 site as well, through House.lk and also idealhome.lk, which helps homeowners and builders to find products and services. We plan to continue our expansion into the future years to bring more facilities, insights and assistance to the public to help them with their property needs."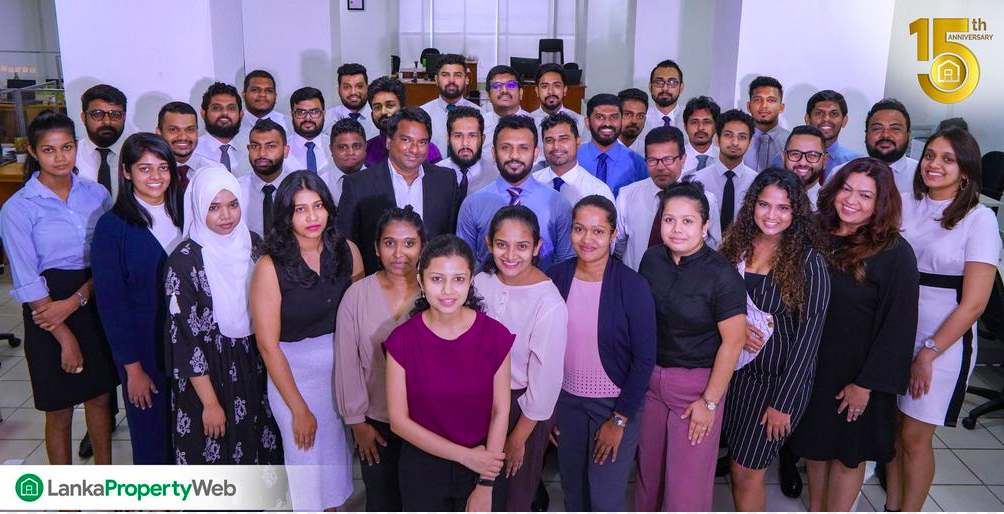 Besides offering a platform for digital listings, through its LankaPropertyWeb Research wing the company releases monthly data-based informative articles and content on the Sri Lankan real estate market. While LankaPropertyWeb Digital provides digital marketing solutions to the majority of the real estate agents and property developers in the country. Property buyers and investors are also connected with lawyers, valuers and other property related consultants through idealhome.lk and the Buyer and Seller Assistance service that was launched in 2018.
Since 2017, LankaPropertyWeb has also been organizing its annual property show, the Lanka Property Show. With the pandemic striking Sri Lanka, the initiative to launch the first virtual property show in the South Asian Region was taken up in 2020. The event had seen massive success and will be hosted alongside the physical event from here onwards. The property show is Sri Lanka's largest real estate gathering and with the virtual property show it has now managed to successfully remove the geographical barriers related to the real estate purchase in Sri Lanka.
As a part of this year's 15th anniversary LankaPropertyWeb will be launching a new and improved ad posting and management section, along with relaunching its app with upgrades to facilitate the purchase and sale of property easier.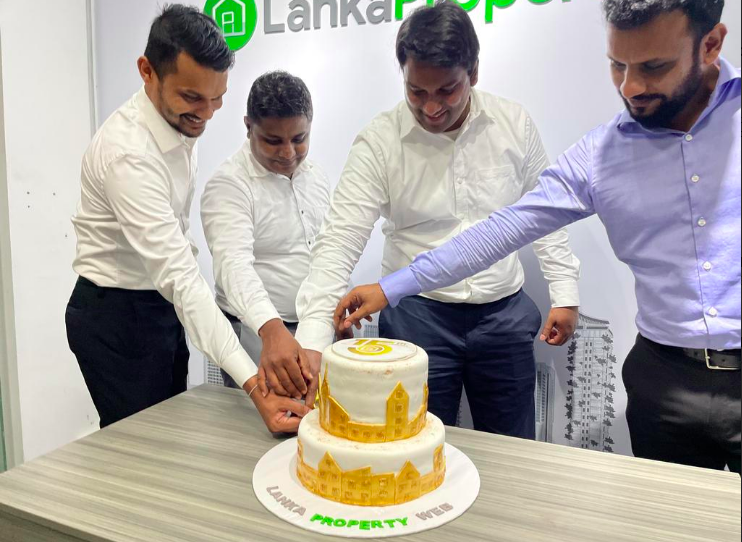 While the new upgrades make it easier to post and manage ads from whichever devices you use, it'll also include new features and technology that have become widely used by property seekers around the world since the pandemic, such as ability to shoot and upload property videos and 360 walkthroughs straight from a standard smartphone, without requiring any additional hardware or software, which facilitates remote viewings of properties.
The launch of the invest section in 2020 was another significant milestone of LPW in its 15 year journey. In Sri Lanka, the real estate sector contributes up to 6% of the GDP. While the typical rental yield from an apartment for rent in Colombo amounts to 6% and the return on investment is 8%. However, due to the lack of financial literacy, the number of investments taking place is low and those profiting off of these is less.
"In the dynamic real estate sector of Sri Lanka being the No. 1 property portal of the country LPW is getting prime properties available for sale in Sri Lanka. Going a step further LPW research and strategy team evaluate these properties with a series of internal and external analytics and advise real estate investors to make viable investment decisions making their property search easy and fast. We have supported  first time home buyers to multi billion projects like the Port City Colombo in making their decisions" commented Tharindu Jayaratna Head of Research & Strategy of LankaPropertyWeb.
The invest page includes features like a Return On Investment (ROI) calculator, a catalogue of top investment opportunities, trending properties and all the details on why you should be investing in Sri Lankan real estate.
LankaPropertyWeb also launched a complete Property Buying Guide earlier this year in all 3 languages Sinhala, Tamil and English, offering buyers, sellers and investors information on buying, selling and investing in property in Sri Lanka. The guide compiled along with industry experts and lawyers is aimed at bridging the gap in the lack of information in the real estate market in Sri Lanka.
Continuing on with the tradition this year as well LankaPropertyWeb will be hosting the Lanka Property Show 2022 virtually and physically on the 25th and 26th of June, while celebrating its 15th year anniversary. More details on the event will be released in the near future.