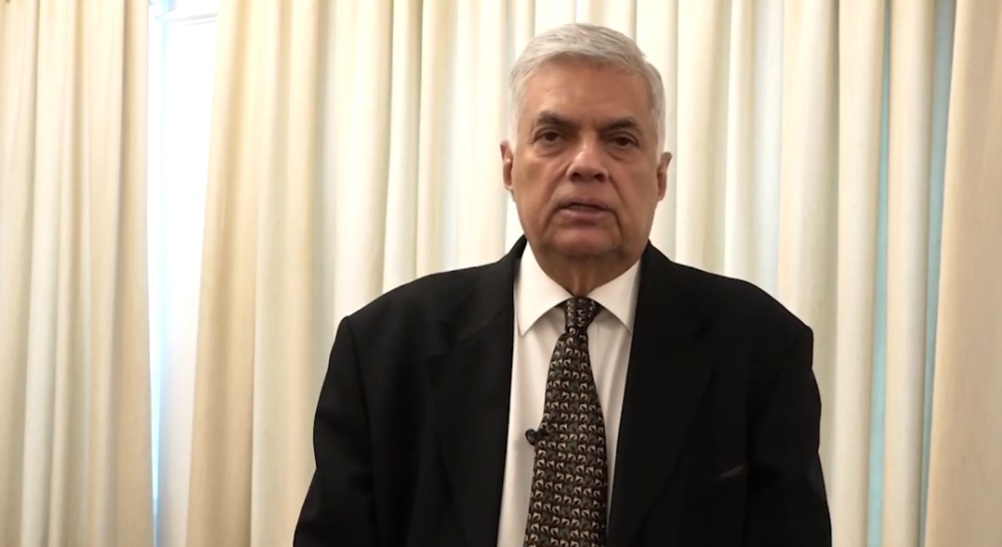 Prime Minister Ranil Wickremesinghe says that he will make a special statement soon regarding the current situation in the country.
Prime Minister Ranil Wickremesinghe warned that the fuel situation in Sri Lanka is expected to get worse over the next few weeks.
He said it was found that the situation will get worse over the next few weeks before improving.
Meanwhile the Prime Minister has also appointed a committee to maintain Gota Go Gama protest site established near the Presidential Secretariat.
He said that he has instructed a unit comprising of Mayoress of Colombo Rosy Senanayake, Ruwan Wijewardena and representatives from Ministry of Health, Sri Lanka Army and the Police to look into providing required facilities to Gota Go Gama premises.
The Prime Minister also said that he is willing to start discussions with the protesting youths, based on conditions put forward by them and guaranteed that there will be no attempts of oppression against the protest sites.
WATCH : https://youtu.be/wpUFwmxjwbA
Prime Minister appoints committee to support "GotaGoGama" protesters

Read : https://t.co/0HNArJynhJ pic.twitter.com/1sf5Wwr1In

— NewsWire 🇱🇰 (@NewsWireLK) May 14, 2022