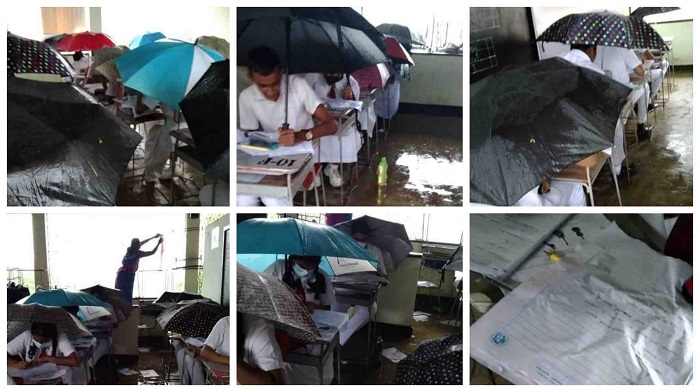 The Ministry of Education has instructed for an inquiry to be conducted into students sitting for the GCE Ordinary Level Examination in flooded and leaking classrooms. 
According to the Ministry, the inquiry will be conducted by the Department of Examinations. 
The inquiry will also look into classroom selection, the failure to switch classrooms, as well as the failure to report the incident to the Examination Department.
The Education Ministry's directive comes after students were seen sitting for the examination in leaking classrooms while holding umbrellas and with soiled answer papers yesterday. (NewsWire)