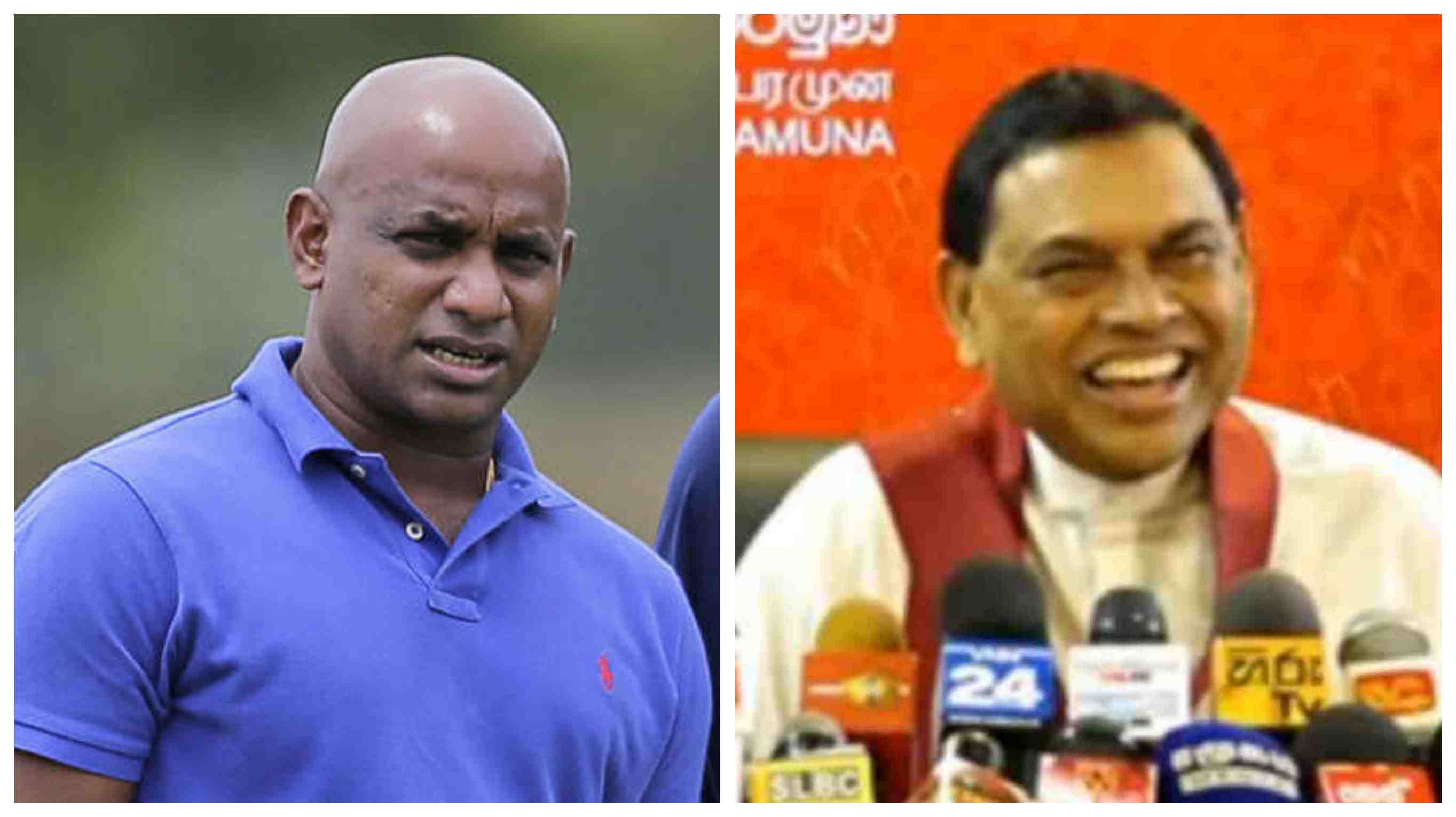 Former Sri Lanka cricketer Sanath Jayasuriya has slammed former Finance Minister Basil Rajapaksa over the latter's special press conference held today.
Addressing the media, the Sri Lanka Podujana Peramuna (SLPP) member announced that he has decided to step down as a member of Parliament.
He further responded to several questions raised by reporters, including the proposed 21st Amendment to the Constitution, and the current economic crisis.
Commenting on the event, Sanath Jayasuriya said he was dissapointed with the SLPP member's press conference.
"I am terribly disappointed by the press conference given by former Minister Basil Rajapaksa. This is NOT a laughing matter. Our country's future has been ruined and you are not taking responsibility. Stop these political dramas. Please man up!" he Tweeted.
Basil Rajapaksa who entered Parliament via the National List Seat of the SLPP lost his Cabinet portfolio following the resignation of Mahinda Rajapaksa from the post of Prime Minister on 09 May. (NewsWire)
I am terribly disappointed by the press conference given by former Minister Basil Rajapaksa. This is NOT a laughing matter our countries future has been ruined you are not taking responsibility. Stop these political dramas. Please man up! https://t.co/7Ftq3O1QH8

— Sanath Jayasuriya (@Sanath07) June 9, 2022