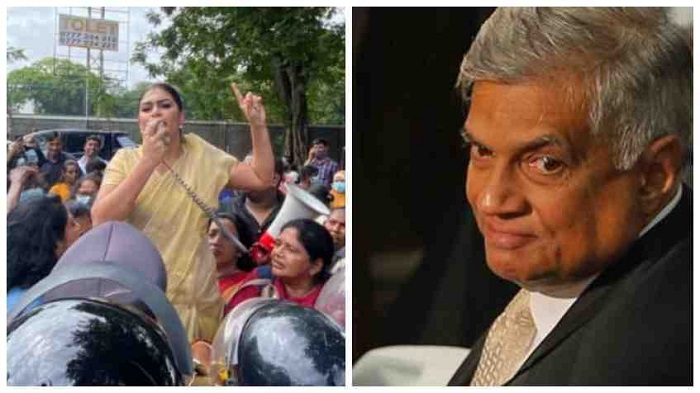 Prime Minister Ranil Wickremesinghe has called on social media users to refrain from publishing degrading posts and photographs of former MP Hirunika Premachandra.
He made the appeal to social media activists and users, stating that Hirunka Premachandra was a mother of three and that motherhood should not be insulted in a decent society.
The Prime Minister's comment comes after insulting photographs of Hirunika Premachandra had been shared on social media, while participating in a protest outside the Prime Minister's private residence yesterday.
Samagi Jana Balawegaya MP Hirunika Premachandra had also commented on the photographs of her that had been widely circulated on social media.
"I am proud of my breasts! I breastfed three beautiful kids. I nurtured them, comforted them and dedicated my whole body for them. I am sure people who make fun of my exposed breasts ( due to the clash with the police) also sucked thier mothers nipples until its raw when they were infants. Anyway when you are done talking, making memes and laughing about my breasts , there was ANOTHER civilian died in a queue… Just so you know! #ආසියාවේආශ්චර්‍ය් #GoHomeGota2022," she said, in a message on social media. (NewsWire)