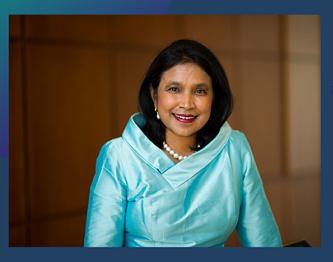 Professor Rangita De Silva De Alwis was elected to the UN Committee on the Elimination of All Forms of Discrimination Against Women for the term 2023-2026 representing Sri Lanka at the elections conducted during the 22nd Meeting of the State Parties to the CEDAW Convention at the United Nations in New York.
At this election, State Parties to the Convention elected 12 members out of 23 candidates, to the Committee of the Convention. Sri Lanka obtained 124 votes obtaining the 5th highest number of votes. Other countries elected are Cuba, Uganda, Nigeria, Egypt, Israel, Spain, Estonia, Azerbaijan, Bulgaria, Trinidad and Tobago and Japan.
Sri Lanka became a State Party to the Convention on the Elimination of All Forms of Discrimination against Women in 1981. The Committee on the Elimination of Discrimination against Women (CEDAW) is the body of independent experts that monitors implementation of the Convention, which consists of 23 experts on women's rights from around the globe.
Professor Rangita De Silva De Alwis is currently serving as the Associate Dean of International Affairs and the Academic Director of the Global Institute for Human Rights at the University of Pennsylvania Law School, in the USA. She earned her Bachelor of Law Degree from the University of Colombo and her LL.M and Ph.D from Harvard Law School. She is an expert on matters coming under the purview of the CEDAW, with over 25 years of experience globally, advocating for equal representation of women.