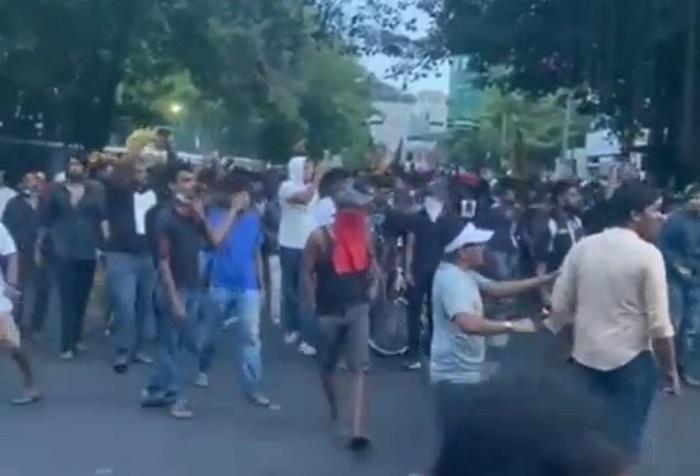 The Police have fired tear gas and water cannons to disperse protesters who have gathered opposite Prime Minister Ranil Wickremesinghe's private residence in Colombo 7.
The public has gathered in the vicinity of the Prime Minister's residence calling for his resignation, alongside the President's resignation.
The Prime Minister has been asked to resign along with President Gotabaya Rajapaksa and the government due to the existing issues in Sri Lanka.
The public is currently engaged in mass protests in various parts of the country calling for s system change. (NewsWire)
Tense situation near Ranil's private residence

Read : https://t.co/3uOhntuQug pic.twitter.com/mBuAWNIZRS

— NewsWire 🇱🇰 (@NewsWireLK) July 9, 2022
JULY 09th All you need to know