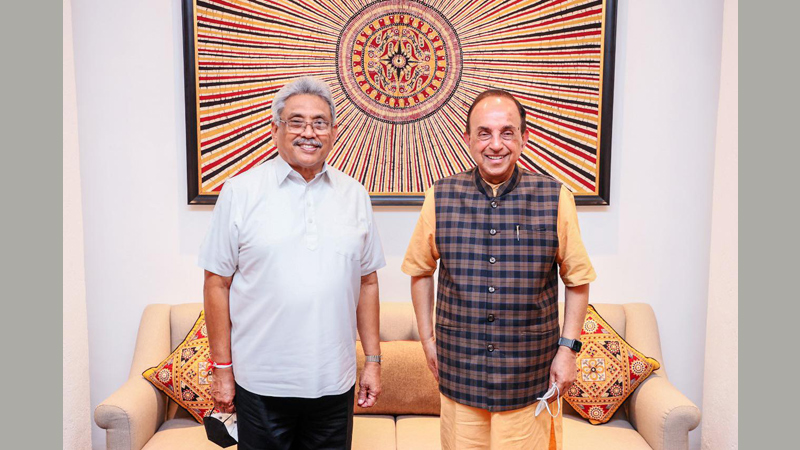 Senior Indian BJP leader Subramanian Swamy has suggested to send Indian Military to support Rajapaksa family in Sri Lanka.
"Both Gotabaya and Mahinda Rajapaksha were elected in a free election with thumping majority. How can India allow a mob to overturn such a legitimate election?" he questioned on Twitter.
"Then no democratic country in our neighbourhood will be safe. If Rajapaksa wants India's military help we must give" he added.
Subramaniam Swamy is a close friend of former Sri Lankan President Mahinda Rajapaksa. (NewsWire)