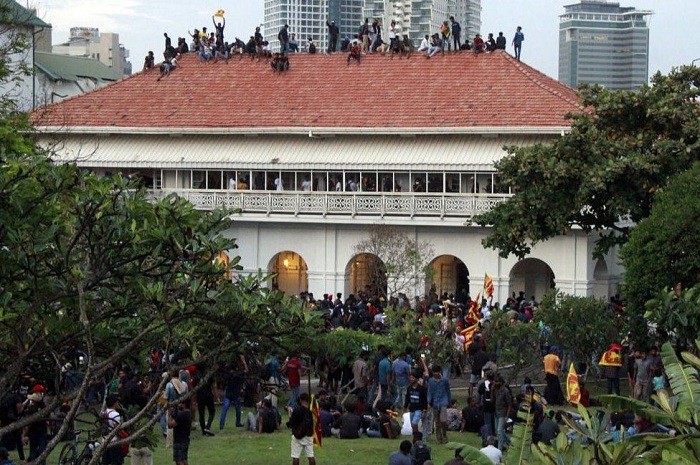 10 people have been injured following a clash at the Prime Minister's official residence, Temple Trees, in Colombo. 
The injured persons have been identified as protesters and admitted to the Colombo National Hospital. 
A clash had broken out between two groups after which 10 protesters were injured and hospitalized. 
Two injured protesters have been discharged from the hospital after receiving treatment. 
Anti-government protesters have been occupying the Temple Trees after storming the place during the public uprising on 09th July. 
A mass public protest was held in Colombo on 09th July against the President, Prime Minister, and the government over Sri Lanka's economic crisis. 
The public stormed and occupied the President's official residence in Fort, the Presidential Secretariat near the Galle Face Green, and the Prime Minister's official residence, Temple Trees in Colombo. (NewsWire)