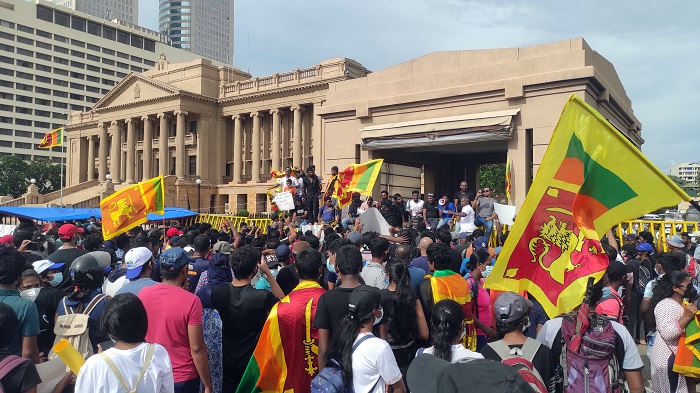 The Bar Association of Sri Lanka (BASL) has expressed concern over statements issued by parties including protest groups which appear to undermine rule of law and Constitutional governance.
BASL urges all parties to find solutions within the existing Constitutional framework and legal process.
BASL also said it is extremely concerned of reports of acts of vandalism at Temple Trees and the President's House and called upon those occupying these premises to ensure that the proper authorities are given custody of these buildings.