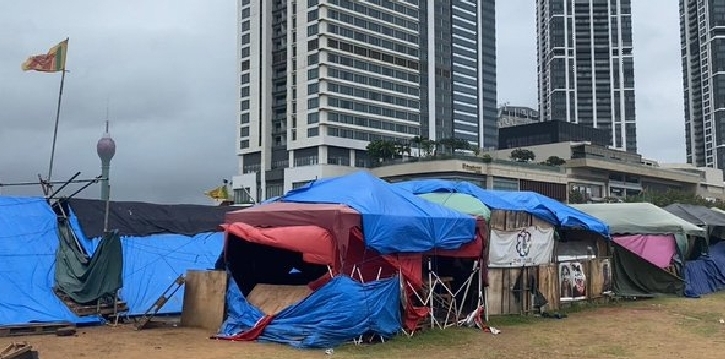 "GotaGoGama" protesters have been given time till Friday (5th) 5 PM to vacate the protest areas currently occupied by them.
According to Protesters, a group of Police officials have made a public announcement using speakers urging protesters to leave the area before 5 PM Friday.
Police in a statement confirmed that protesters have been informed to remove all structures and vacate the area by 5pm on the 5th of August.
#SriLanka: Police team arrives at 'Gota go gama' (area between SWRD statue and Baladaksha Mw); makes announcement asking remaining resident-protesters to remove "illegal structures" before August 5, 5 pm 1/2 pic.twitter.com/lFpZOSyf1l

— Meera Srinivasan (@Meerasrini) August 3, 2022