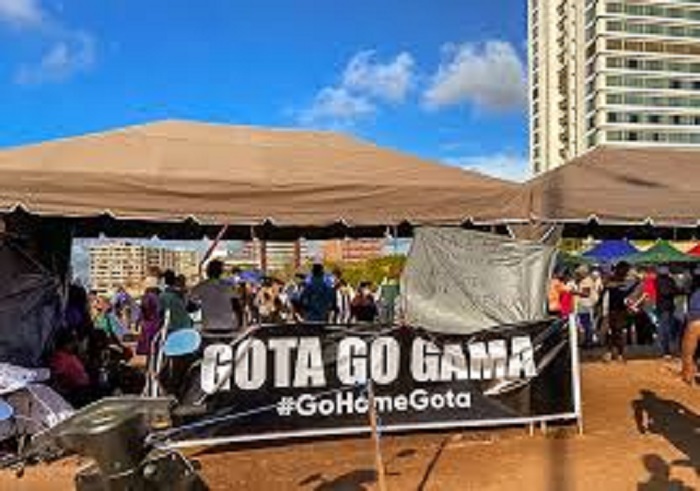 The Attorney General has informed the court that unauthorized structures at the Galle Face protest site in Colombo will not be removed until 10th August. 
The AG pledged before the Court of Appeal that the unauthorized structures will not be removed without following proper legal procedures. 
The court was informed in this regard when the case pertaining to the Galle Face protest site was taken up for hearing today. 
Several structures have been in place in and around the Galle Face under the "GotaGogama' protest site since the beginning of the anti-government protests months ago.
However, protesters have commenced removing several structures at the "GotaGoGama' site after Police issued a notice.
On Wednesday, "GotaGoGama" protesters were given time till 5 PM on Friday (5th) to vacate the protest areas currently occupied by them.
The popular structure at the protest site, the 'GotaGoGama' Library was reportedly dismantled today.  (NewsWire)
A most popular place in #GotaGoGama , at Gallface #Srilanka where protesters occupied for 119 days – The library is being removed. pic.twitter.com/XzersY3qv2

— Vajira Sumedha🐦 🇱🇰 (@vajirasumeda) August 5, 2022