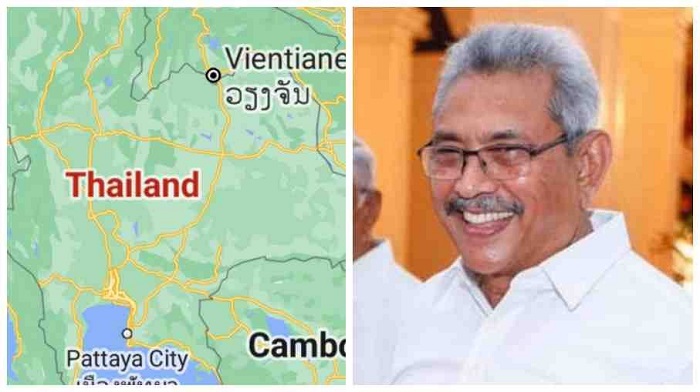 Former Sri Lanka President Gotabaya Rajapaksa is reportedly not affected by the multiple bombs and arson attacks that were reported in Southern Thailand which injured seven people today. 
Former President Gotabaya Rajapaksa is currently in Bangkok, Thailand which is far away from where the attacks have been reported. 
He arrived in Thailand a week ago, after he fled Sri Lanka in July following multiple anti-government protests calling for his resignation over the current economic crisis. 
After fleeing to the Maldives, he travelled to Singapore, and a week ago arrived in Bangkok, Thailand on a visit visa. 
Upon his arrival in Bangkok, Gotabaya Rajapaksa was instructed by the authorities to remain at his accommodation and not to step outside. 
Meanwhile, the former President is expected to return to Sri Lanka next week.
Former Sri Lanka Ambassador to Russia Udayanga Weeratunga said today that Gotabaya Rajapaksa will arrive in the country on 24th August. (NewsWire)