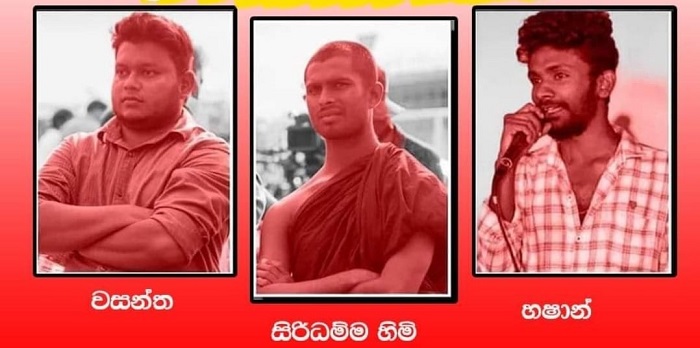 The Sri Lanka Police has cited the United Nations Security Council Resolution 1566 of October 2004 as relevant in the use of the Prevention of Terrorism Act (PTA) to investigate the Convenor of the Inter-University Students Federation (IUSF) Wasantha Mudalige and two others. 
After being arrested over a protest in Colombo last week, Wasantha Mudalige, Hashan Jeewantha, and Ven. Galwewa Siridamma Thera were ordered to be detained for 90-days by the Defence Minister.
Concerns were raised by both local and diplomatic officials on the use of the PTA to detain activists.
Responding to the concerns, the Sri Lanka Police highlighted the relevancy of the definition made by the United Nations Security Council in its resolution 1566 of October 2004 to these investigations.
The Police said the definition elaborates that the terrorists' acts are "criminal acts including against civilians, committed with the intent to cause death or serious bodily injury, or taking of hostages with the purpose to provoke a state of terror in the general public or in a group of persons or particular persons, intimidate a population or compel a government or an international organization to do or to abstain from doing any act'." (NewsWire)