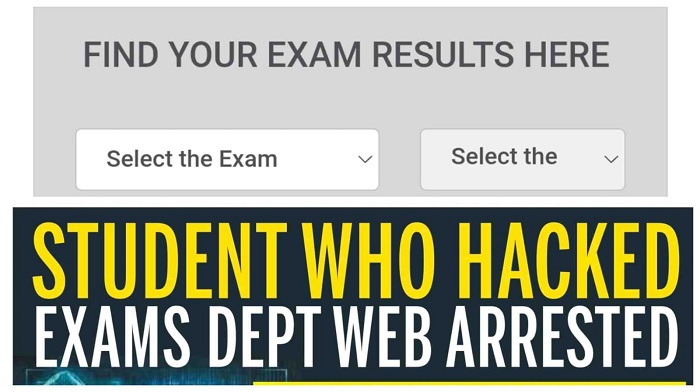 A student from Galle has been arrested for hacking the Department of Examinations' official website.
The Police said the student had hacked the website, retrieved data on the 2021 GCE Advanced Level Examination results, and displayed it on a separate web portal. 
The suspect had stolen the data of almost 270,000 students and displayed their results on a web portal similar to the Examinations Department's website.
The student had shared the information of the web portal and steps on hacking in a private Telegram group of 5000 members, which consists of IT students from various areas.
The Police said the Cyber Crimes Investigation Division of the Criminal Investigations Department had strategically entered the Telegram group and had carried out extensive investigations on their activities. 
The CID team had hacked the student's web portal after which he had notified the Telegram group that he was taking measures to restore it which led to him being singled out and arrested on Wednesday (07).
The suspect has been identified as a student studying Information and Technology at a leading school in Galle.
The Police said investigations have revealed that the student had hacked the government website to utilize the knowledge he had gained and not with any criminal intention. (NewsWire)