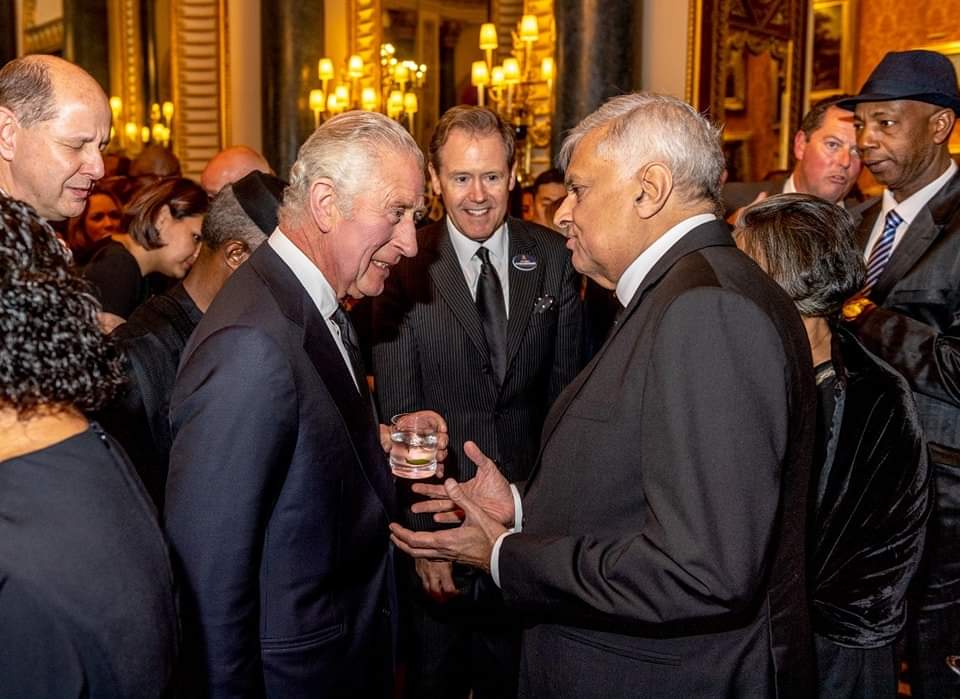 President Ranil Wickremesinghe met King Charles III at Buckingham Palace in England on Sunday (18). 
The President left for the UK on Saturday to attend the funeral of Britain's longest-serving monarch Queen Elizabeth II which was held on Monday. 
During his visit to the UK, the President participated in a cordial conversation with King Charles III during an event held for world leaders attending the late Queen's funeral.
President Ranil Wickremesinghe is reported to have had a friendly conversation with King Charles III. Senior Professor Mrs. Maitri Wickramasinghe also joined the event. (NewsWire)