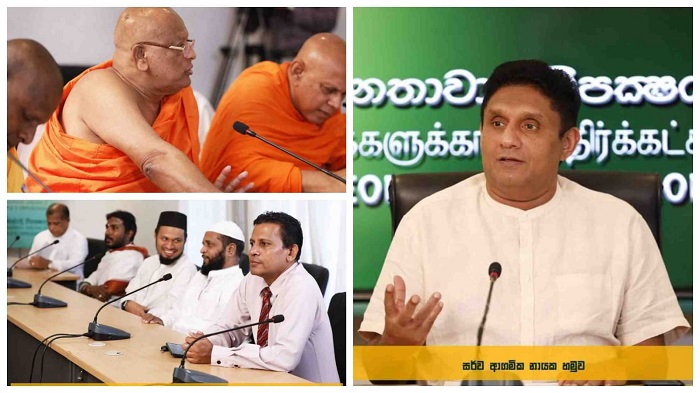 The Opposition will stage a protest in Parliament to raise a voice for the public against the increase in electricity tariffs, Opposition Leader MP Sajith Premadasa said. 
MP Premadasa pointed out that the entire population of Sri Lanka is suffering enormous hardships due to the economic crisis that has occurred due to mismanagement. 
The Opposition strongly condemns the recent moves to further burden the suffering masses with high electricity bills. 
All sectors of the citizenry, including the clergy, are now being penalized for corruption and mismanagement by the government that occurred over many years, he said. 
Stating that he and the Opposition will raise their voice against such injustice towards the people, the MP said that religious leaders including the Venerable Maha Nayakes have the right to speak against injustice and corruption in the country. 
The Opposition Leader stressed that he strongly condemns the high-ranking government officials who criticized and ridiculed religious leaders who spoke out against the injustice. 
MP Sajith Premadasa made these comments during an interactive meeting with religious leaders representing all main religious groups that was held at the office of the Leader of the Opposition yesterday (21). (NewsWire)