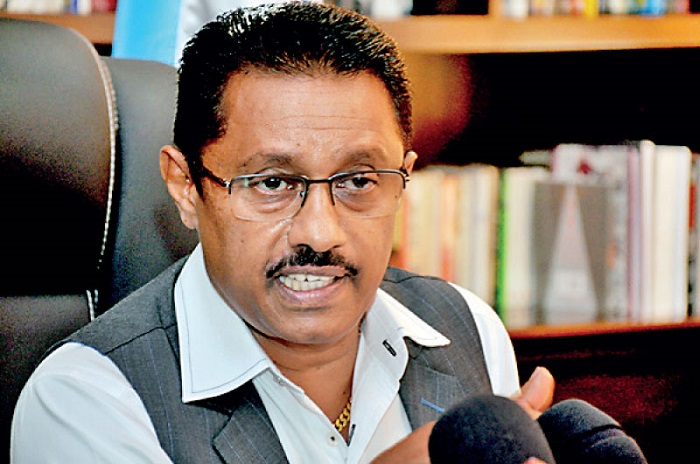 08 – 10 hour power cuts may be enforced after the 28th of October if the purchase order for necessary coal is not placed by today, the Public Utilities Commission of Sri Lanka (PUCSL) has warned.
Earlier, the Ceylon Electricity Board Engineer's Union warned that daily power cuts are likely to be extended to ten hours a day, if coal is not received by the 25th of October 2022.
The PUCSL Chairman said 21 million US Dollars is needed weekly to ensure the necessary coal supply.
Janaka Ratnayake said that at present there was sufficient coal only until the 28th of October after which three coal power plants will be forced to shut down. 
Stating that this will result in the loss of 820 MW of electricity, he said this will result in 08-10 hour power cuts in the future.
The PUCSL Chairman said that arrangements have been made to bring down 21 shipments of coal, but the funds for the importation are yet to be arranged.
30 per cent of the country's electricity supply depends on the Norochcholai coal-fired power plant despite one generator being out of order. More than 40 per cent of the electricity demand is met from this plant when all three generators are in operation.
An issue with the tender process to supply coal has also resulted in the delay in importing the necessary stocks of coal. 
According to reports, the government decided to award the long-term supply to the company that submitted bids via the proper tender process.
The company that was awarded the tender had imposed several conditions for the supply of coal and they have not been able to fulfill those conditions as they agreed.
The time given to the company to deposit the performance bond related to the transaction lapsed yesterday and they have not deposited that bond either.
Currently, the company that supplies coal has to supply 21 more shipments, but the supply of those stocks is now in crisis due to the delay in payment. (NewsWire)