Popular food and grocery delivery app, Uber Eats, is now encouraging Sri Lankans to donate food to those who have been worst affected by the economic crisis. Recently, the company launched a partnership called #DeliveringLove with the Sri Lanka chapter of the Robin Hood Army (RHA), a zero-fund volunteer organization that works to get surplus food from restaurants and the community to serve less fortunate people.
An official statement from Uber Eats said that the two organizations will "use their platform, scale, and reach, to collect dry ration donations that will be provided to the most impacted families across Colombo." Uber Eats has also pledged to match the value of each donation made on its app. An Uber Eats official mentioned that the partnership is already getting a "positive response with donations picking up".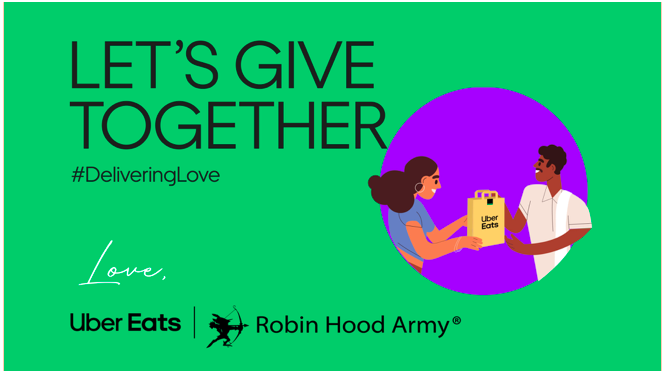 Customers can donate dry ration packs through the Uber Eats app itself similar to the process they follow to order a meal for themselves. RHA has set up collection points across the city in Battaramulla, Boralesgamuwa, and Colombo 9. On logging on to the Uber Eats app, customers can choose a dry ration pack from select vendors and direct it to a RHA collection point by choosing one of these locations. RHA volunteers, called 'Robins', will collect these donations every day from the collection points and help distribute them to underserved communities.
This partnership provides Sri Lankans with an easy option to donate food through a familiar and popular platform and track their donation as it reaches RHA. Dinesh*, a beneficiary said, "I used to climb trees for a living. Now, with the loss of sight in my left eye, I am unable to work and getting food and medicines is difficult. I appreciate the help."
Several restaurant partners such as Dropoff.lk, Celeste Daily, Groceries by Governor, that have signed up to join this initiative have been promoting their association proudly. "Dropoff.lk is a partner vendor of the Deliver with Love 💚 program initiated by Uber Eats. This is a initiative to donate essential food items to those in need ", read a post on Instagram.
Uber Eats has been taking steps to support the community since the early days of the crisis. Since August 2022, Uber Eats has also been working with RHA to redirect canceled orders to members of vulnerable communities. Last month, the company donated USD 200,000 to the Sri Lanka Red Cross Society to distribute dry rations and life-saving medicines to impacted communities.
Commenting on #DeliveringLove, Bhavna Dadlani Jayawardana, General Manager, Uber Sri Lanka, said, "We are committed to helping Sri Lanka and the communities that we serve. We are pleased to partner with the Robin Hood Army – Sri Lanka and hope to support families that need it the most at this difficult time. As a proud Sri Lankan, I would encourage everyone to donate generously and do their bit to help our country emerge stronger from this crisis."
 The Robin Hood Army has been working tirelessly through its Robins to distribute food all over Colombo. Driven by a motivation to support the needy, the organization works across geographies on similar initiatives.
Commenting on RHA's partnership with Uber Eats in Sri Lanka, Mohamed Huzam Hussain, Volunteer Management Team, Robin Hood Army – Sri Lanka Chapter, said, "At this challenging time, the partnership with Uber is a timely initiative that will use the collective strength of Sri Lankans to support the less fortunate. We are confident that the popular Uber Eats app will help raise significant donations that our Robins will distribute throughout the city. We would call upon every Sri Lankan to support the most vulnerable in their time of need."
What can be donated?
Standardized packs of dry rations consisting of rice, dhal, sugar, canned food, milk powder, dried sprats and canned fish, etc. These will be priced from Rs. 1,000 upwards and would be available from select stores on the Uber Eats app in Colombo.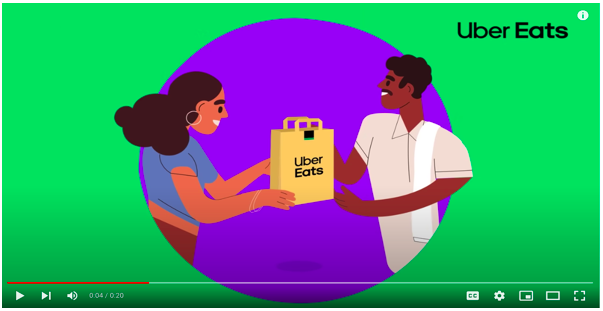 Steps to donate
Step one. On the Home Screen of the Uber Eats app, change your delivery address to one of the RHA Collection Points.
a. Robin Hood Army Collection Point – Battaramulla
446, Dutugemunu Mawatha, Sri Jayawardenepura Kotte
b. Robin Hood Army Collection Point – Boralesgamuwa
33, Newton Seneviratne Mawatha, Boralesgamuwa
c. Robin Hood Army Collection Point – Colombo 9
57, Mahawela Cross Street, Colombo
Step two. Scroll through the app to find a merchant with a green heart that says #DeliveringLove on their cover image, or tap on the #DeliveringLove in-app billboard to select a merchant participating in the campaign.
Step three. On the merchant's menu, scroll to the #DeliveringLove category and select a Donation Pack and add it to your cart.
Step four. Proceed to the Checkout page, double check the address, select a debit/credit card to pay and confirm your order.
Step five. Track your order until it reaches the selected RHA Collection Point.