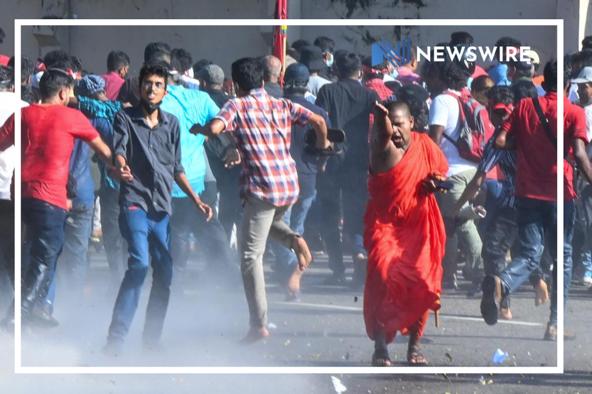 Police have issued a statement explaining why several protesters were arrested earlier today (24).
Police say that the protesters were arrested due to an unlawful demonstration under the Police Ordinance (No. 16 of 1865) act.
The police further said that protesters were warned several times to disperse and as the protesters continued their march despite these warnings and due to the risk of damage to public and private property and also there was a risk of entering high security zones,  necessary steps were taken to disperse the crowd.
77 males, 4 females and 2 Buddhist monks have been arrested in the process, the police said (NewsWire)