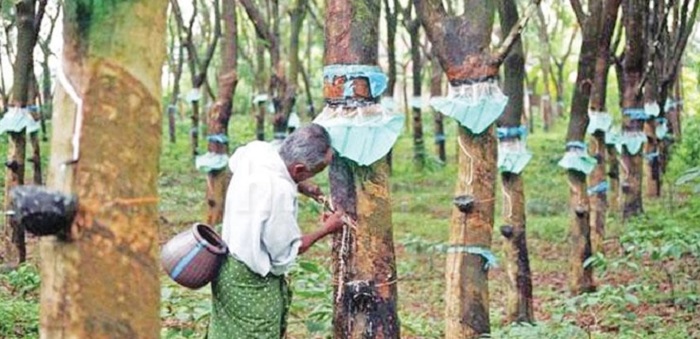 The Ministry of Finance, Economic Stabilisation, and National Policies today (26) announced that Sri Lanka will introduce import controls on types of rubber materials that are produced locally.
The move comes following a report prepared by a ministry committee led by the secretary to the Ministry of Plantations B.I.A.J Dharmakeerthi to look into the excessive import of rubber to Sri Lanka. 
The report was handed over to the State Minister of Finance Ranjith Siyabalapitiya today and includes short-term and long-term recommendations aimed at protecting local rubber plantations.
The recommendations also include the submission of permits issued to factories by the Investment Board for the importation of rubber to the Ministry of Plantation either daily or weekly. 
Further, a designated public official from the Coconut Development Department is to be appointed to monitor the process. (NewsWire)